Main content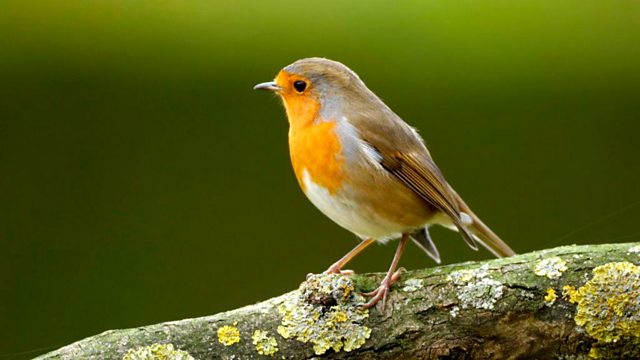 Robin
Brett Westwood presents the story and sound of the robin.
Tweet of the Day is a series of fascinating stories about our British birds inspired by their calls and songs.
Brett Westwood presents the robin. The autumn song of the Robin is the soundtrack to shortening days, gathering mists and ripening fruit. Robins sing in spring but their autumn song is different. It may sound melancholy to us but for the Robin it has clear purpose - to defend the winter territories that male and female robins establish separately after they've moulted.
Last on
Broadcasts
New Year's Day 2017

08:58
Featured in...
A collection of programmes for the shift of seasons as days shorten and air freshens.

Radio 4 brings you a selection of treats for Christmas.
Podcast
Discover birds through their songs and calls. 265 programmes of 90 seconds, over a year