Main content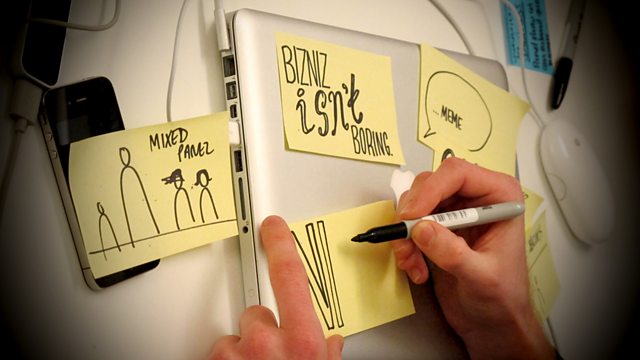 Design Thinking
Peter Day finds out about the concept of 'design thinking', and how designers are moving out of the lab and into the real world in some very unusual ways.
There's a certain magic when a product you've bought just simply works, when a company's customer service satisfies instead of frustrates, or when a website gives you exactly the right information you need, exactly when you need it. But these seemingly serendipitous moments might actually be the result of exact planning and customer research. The technical term is 'design thinking' and with the help of designers eager to break out of the lab and into the real world, it's a movement that's catching on in all sorts of unlikely places.
This week Peter Day talks to the people behind an award-winning government website, agencies that are creating whole companies from scratch, and finds out about other ways that innovative designers are intruding into the real world like never before.
Producer: Mike Wendling.
Last on
Contributors to this programme
Tom Hulme
design director, IDEO
Ben Territt
designer, Gov.UK
Suzy Stone, James Moed, and other designers
IDEO London
Jane Ni Dhulchaointigh
chief executive, FormFormForm, makers of Sugru
Mohsen Mostafavi
dean, Harvard Design School
Duncan Fitzsimons and Adrian Westway
directors and founders, Vitamins Design Studio
Pete Lomas
founding trustee, Raspberry Pi Foundation
Pete Collard
curator, Design Museum
Baroness Kingsmill
co-author, 'Restarting Britain 2: Design and Public Services'
Broadcasts