Main content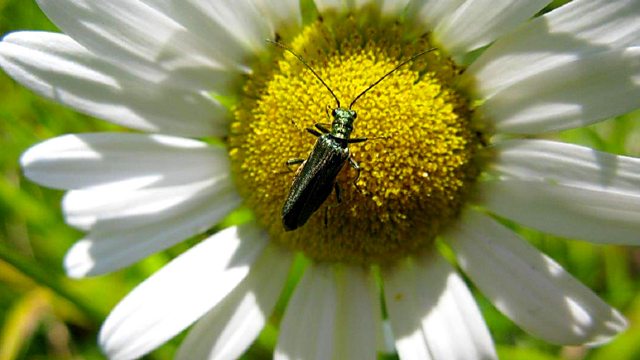 Native Lime
Chris Sperring is in Hampshire with lime tree specialist Hugh Milner to explore the remarkable life of the UK's native lime trees.
This week's Living World sees presenter Chris Sperring heading to Hampshire where with native lime tree specialist Hugh Milner they embark on a journey into the remarkable life of the UK's native lime trees. Most people's association with lime is a sticky mess on car windscreens from street planted non-native common lime. This is a hybrid of the 2 native species of lime tree in Britain, the small leaved lime and the large leaved lime.
Small leaved limes were one of the 40 or so tree species which recolonised the country after the last Ice Age, before the land bridge between Europe and England disappeared under the sea. For millennia these two species have been something of a relic species in Britain as they were unable to produce viable fertile seed following a change in the climate which cooled dramatically around 3000BC. From then until now they were lost from the pollen records. In recent years however lime trees have begun to occasionally produce seed again and Hugh Milner takes Chris to see small leaved lime saplings in possibly the only woodland in Britain where lime seedlings are being established.
As a woodland species, small leaved lime has been used for centuries as a coppicing tree, not just for wood, but primarily for bast, a thick fibrous bark layer that was prized by rope makers. The bark, or more importantly the sap from the bark is also a great delicacy for great spotted woodpeckers, who it is now believed, after drilling their holes, wait until insects become trapped in the sap to take back to their young in the nest. More surprisingly lime trees can walk across a landscape, as they have the ability to regenerate from fallen timber or if branches make contact with the ground. This vegetative regeneration means that some of our oldest British trees may be lime, such as one in Westonbirt Arboretum which may be 3000 years old.
Producer: Andrew Dawes.