Main content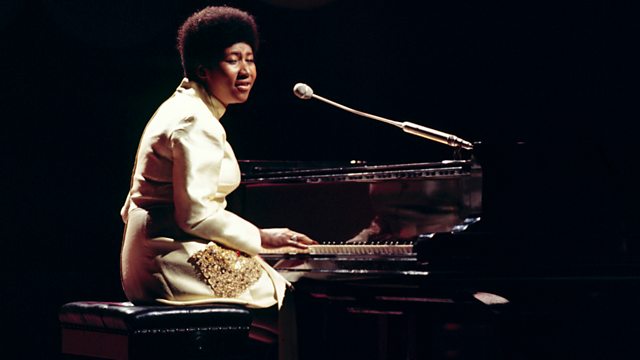 All Right Now
Andy Fraser of Free joins Johnnie in conversation and Aretha Franklin is celebrated in concert.
Johnnie Walker celebrates the decade of Stan, Jack and Blakey.
This week he's joined in conversation with Andy Fraser of Free. Best known for the radio staple "All Right Now", the track was written by Andy himself. Together with Johnnie, he'll cover joining the band at the age of fifteen, the genesis of that hit and how songwriting for artists such as Robert Palmer suited him after the band split.
Also on the show, Aretha Franklin's classic Live At Fillmore West LP will be Johnnie's featured album. A 1971 effort to promote Aretha to a new audience, the concert is regarded as her finest live release and even features a cameo appearance from Ray Charles.
Sounds from the BBC archive will tell the story of Peter Gabriel's departure from Genesis, plus another great single will be loaded into Johnnie's Jukebox.
Music Played
HOUR 1

I WAS THERE: ARETHA FRANKLIN - LIVE AT FILLMORE WEST

ARCHIVE: PETER GABRIEL LEAVES GENESIS

I WAS THERE: ARETHA FRANKLIN - LIVE AT FILLMORE WEST

HOUR 2

I WAS THERE: ARETHA FRANKLIN - LIVE AT FILLMORE WEST

INTERVIEW: ANDY FRASER

I WAS THERE: ARETHA FRANKLIN - LIVE AT FILLMORE WEST