Main content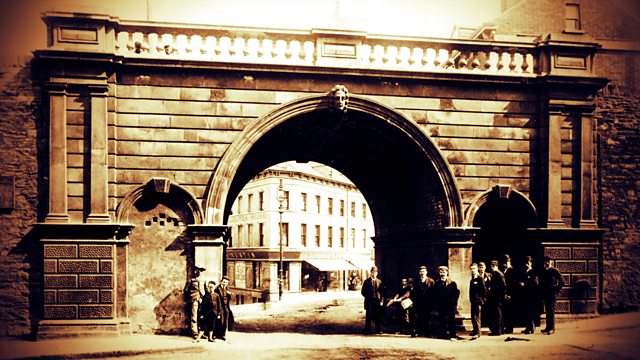 Letting the Walls Speak
4 Extra Debut. Poet Paul Muldoon and composer Mark-Anthony Turnage create a musical work to mark Londonderry's 400 year old walls. From August 2013.
2013 saw the 400th anniversary of the building of the city walls in Londonderry. Constructed in 1613 by the City of London and its wealthy guild companies to "plant" the region, the Catholic population was displaced to outside the walls and the Irish Derrie was given the prefix London.
Today the walls mean different things to different people. For one section of the community they are glorious reminders of a proud heritage. To others, the walls represent a forced displacement from their own land.
The composer Mark-Anthony Turnage and the poet Paul Muldoon were commissioned to write a cantata to mark 400 years of the walls. Arts broadcaster Marie-Louise Muir, who grew up in Derry, followed their journey.
First broadcast on BBC Radio 4 in 2013.