Main content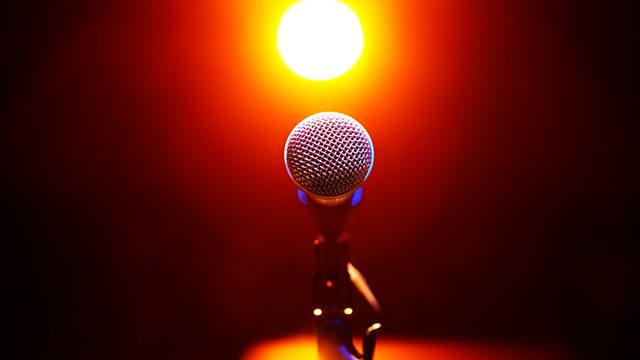 I Can't Stand Up for Falling Down
4 Extra Debut. Comedian and musician Rich Morton talks to some of Britain's best loved stand-up comics about the nightmare gigs they'd rather forget. From August 2013.
Every comedian, however famous or successful, has memories of stand-up shows which didn't go to plan.
Many comics will agree that 'dying' on stage is a rite of passage from which a lot can be learned - and swapping stories of on-stage humiliation can bind comedians together. Rich Morton has performed with most of Britain's best loved stand-ups down the years, and in this programme he gets some of them to confess their memories of the nightmare gigs they'd rather forget.
Realising too late that your material is completely inappropriate for the audience, finding the crowd was expecting someone else, having to deal with the heckler from hell - whatever the situation, most comics have been there, and have emerged from the experience with some hilarious stories to tell.
Jo Brand, Tim Clark, Jack Dee, Mike Gunn, Milton Jones, Lucy Porter and Ian Stone share their recollections.
Producer: Paul Bajoria
First broadcast on BBC Radio 4 in 2013.