Main content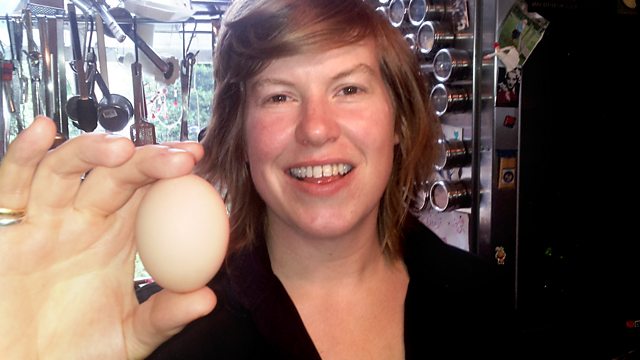 Scrambled
Chef and writer Allegra McEvedy reflects on our complex, even scrambled, relationship with the humble egg. From August 2013.
The Egg: Hailed as a wonder food; condemned as dangerous; it's fattening; it's slimming; it's ethical; it's unethical. It's been a luxury and dirt cheap. Times change, the egg doesn't. In 1955 they cost the equivalent of £14.80 a dozen but then came the battery farms. The "Go to work on an Egg" campaign is a classic of TV advertising. In 1965 consumption peaked at five eggs per person per week and then fell as doctors warned of cholesterol. The press exposed battery farm conditions and a government minister said they were deadly. In the 00's the egg bounced back. Delia hailed it; the NHS said they were good for you after all- eat as many as you like! Scrambled is not a history of the egg rather it is about how the egg may be seen as symbolic of our attitude to food in general in the past half century as medical science, diet fads, changing lifestyle habits, and animal welfare issues have impacted on how we perceive and consume what on the face of it is as close to a perfect and unchanging food as we have.
Presented by Allegra McEvedy.
Last on
Broadcasts