Main content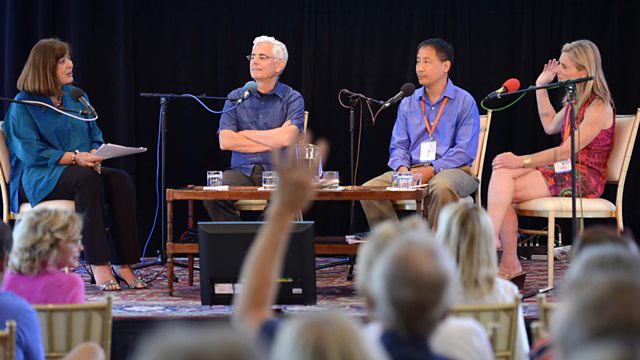 Peering into Space
Space science from the Aspen Ideas Festival in Colorado. Ed Lu hunts for deadly asteroids, Lisa Randall probes the dark matter, and Craig Hogan measures the bandwidth of reality.
NASA astronaut and asteroid-hunter Edward Lu explains why we urgently need to map all sizeable Near-Earth orbit asteroids if we want to avoid becoming 'dinosaur toast'. Lisa Randall, a theoretical physicist at Harvard, explores the mysteries of dark matter, the invisible, seemingly inert stuff which is thought to account for over a quarter of all mass-energy in the universe. And Fermilab's Craig Hogan is behind a new experiment to probe the fabric of space itself, by seeing if it's possible to detect the very tiniest units in the universe. Photos © All rights reserved by aspeninstitute-internal
Ed Lu
Are we smarter than the dinosaurs? Former NASA astronaut and now an asteroid hunter Edward Lu says the jury is still out. There are about a million sizeable asteroids in Near-Earth orbit, each capable of wiping out a major population centre, and yet we have discovered less than half of one percent of them. Within five years, Lu's Sentinel telescope could start mapping thousands and thousands of large asteroids, giving us warning of approaching danger, but will we have the foresight to support his mission?   Photo © All rights reserved by aspeninstitute-internal. 
Lisa Randall
What if there is a proportion of dark matter which interacts with ordinary matter much more strongly than we'd thought? Harvard physicist Lisa Randall says that new data will soon become available from cosmic observations and terrestrial experiments which will shed light on her new theory about Double-Disk Dark Matter. If proven correct, there is a chance that dark matter might even influence the paths of comets through the Solar sytem.  Photo © All rights reserved by aspeninstitute-internal
.
Craig Hogan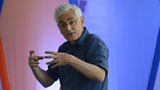 Imagine trying to measure the effects of cosmic jitter at a scale billion billion times smaller than an atom. (That's right, a billion billion times!). This is what Craig Hogan's team at Fermilab in Batavia is attempting. If successful, it should give us fundamental insights into the nature of space itself: is it classically smooth or in discrete units, like grains of sand on a beach?  Photo © All rights reserved by aspeninstitute-internal
.