Main content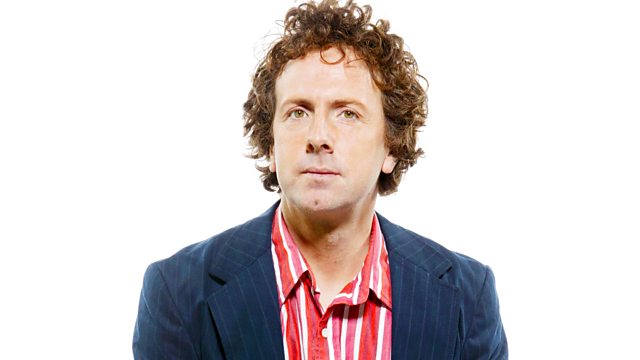 Steve Punt investigates the strange tale of the vanishing gun inventor, William Cantelo, who was uncannily similar in appearance to the famous machine gun inventor Hiram Maxim.
Another perplexing case for our best loved, though slightly unusual PI, Steve Punt.
His methods may be unconventional but this time Steve is hot on the trail of two gun makers, William Cantelo and Hirum Maxim, and the story begins in Southampton.
Late in the 19th century strange noises could be heard from a cellar beneath a pub near the Southampton docks. It was rumoured that gun maker William Cantelo was inventing a rapid firing gun, capable of destroying the enemy and certain to make its inventor very rich.
Eventually William Cantelo emerged from his cellar with the news that his invention was complete and that he was going to take a much needed holiday, which he did, taking his new invention with him. But that was the last his family saw of him, "he simply vanished into the void."
Eventually his two sons began a search to find out what had happened to their father. When they saw a picture of the American inventor Hirum Maxim in a national paper with his new invention, a rapid firing machine gun, they were shocked; he was the spitting image of their own father William Cantelo. The sons both tried in vain to talk to Maxim, on one occasion at Victoria station as Maxim was catching a train, but to no avail. They were convinced that this Maxim was their father and that gun was the same gun that Cantelo had invented but they were never able to prove it.
Maxim died a very rich man having made millions from the invention which slaughtered millions in the Great War. Cantelo's last movements were traced to America, how and where he died is a mystery.
Clearly this story throws up more questions than answers: What happened to William Cantelo? Was Cantelo impersonating Maxim, if so why? Did Maxim steal Cantelo's invention and pay Cantelo to go away? Did one man murder the other, if so who murdered who?
Producer Neil George.
More episodes
Previous
You are at the first episode