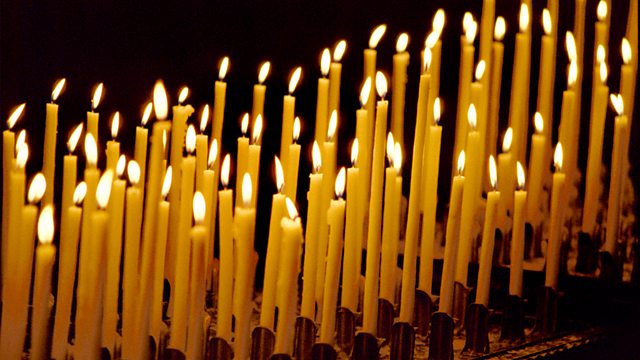 17/08/2013
A spiritual comment and prayer to begin the day with the Revd Dr Michael Ford.
Last on
Rev Dr Michael Ford
Good Morning. When I learned that today was the feast of St Hyacinth, my mind immediately conjured up an image of a certain Hyacinth Bucket – Bouquet – from the BBC sitcom 'Keeping up Appearances.' I couldn't help thinking of Mrs Bouquet with a halo over her head, something she would certainly have aspired to, especially if the vicar was on his way to one of her candlelight suppers.
But St Hyacinth was a person quite the reverse of Mrs Bouquet. Born into Polish nobility in Silesia back in 1185, he became a priest and devoted himself to the lowest in society. After meeting St Dominic in Rome, he was one of the first to receive the habit of Dominic's newly established Order of Friars Preachers.
With a temperament said to be predisposed to virtue, a spirit of prayer and a zeal for the salvation of souls, he became known as 'The Apostle of the North' for his missionary work from Prussia to Norway. Multitudes were converted, churches and convents sprang up, and many miracles were attributed to him. But what really draws me to St Hyacinth is that he never allowed these outer accomplishments to compromise his inner life. No missionary triumph would detract him from his daily discipline of prayer, recollection and his dutiful desire to be alongside the sick in hospitals. Unlike his television namesake, here was someone who wasn't worried about keeping up appearances but proud to be known literally as a friend of the poor.
So this morning let us pray that we may follow in the footsteps of St Hyacinth, turning from ourselves towards those in need and showing solidarity with the poor, the sick and the forgotten of our world. Amen.