Main content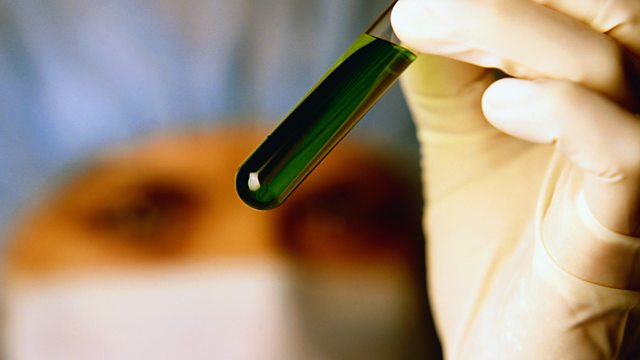 Mr Khan is 75 and critically ill. The doctors believe he is dying and want to limit his treatment. But the family say this goes against their Muslim faith. What should the team do?
Mr Khan is brought into A&E with a cardiac arrest and has emergency surgery to clear a blockage in his coronary artery. He's transferred to intensive care with multi-organ failure, his lungs, heart and kidneys supported by machines and medication.
Mr Khan is seventy five and his doctors expect him to need intensive care for about ten days. But he is slow to improve and, over the coming weeks, he has repeated lung infections and needs almost constant support for his organs.
The anticipated brief stay in intensive care turns to weeks, then months. As time goes by, it becomes clear to the team that Mr Khan is unable to survive without intensive care - removing even small amounts of support for his organs leaves him unable to cope.
After six months, the medical team are convinced that Mr Khan has little chance of recovery. He is severely wasted and all the procedures they have to put him through, to keep him alive, are causing him considerable suffering. The team feel they should now limit his treatment and enable him to have a dignified death.
Mr Khan is now so weak and confused that he is not able to communicate, so the team discuss this with the family. They find the idea of limiting treatment very difficult. Like Mr Khan, they are devout Muslim and believe that everything should be done to preserve life. They reason that if there are treatments and machines that might help Mr Khan the team should use them, and then leave it in God's hands to see if they succeed or fail.
As Mr Khan's life hangs in the balance, should the team keep treating him, so prolonging his suffering, or limit his treatment and enable him to have a comfortable and dignified death?
Last on
The Panel
Mufti Mohammed Zubair Butt, Islamic Scholar and Muslim Chaplin at Leeds Teaching Hospital
Dr Andrew Hartle, Consultant in Critical Care and former Chair of the Clinical Ethics Committee at Imperial College Healthcare NHS Trust
Ayesha Ahmad, member of the Clinical Ethics Committee at Great Ormond Street Hospital with a focus on religion and culture
Your comments
Was Mr Khan's family paying for this treatment? If not, would Allah have allowed Mr Khan to have died earlier to save the family a bill for £2000 a day in intensive care or would they have paid? What do Muslims do in America when faced with a $5000 daily bill to keep a dying loved one alive against medical advice?<?xml:namespace prefix = o ns = "urn:schemas-microsoft-com:office:office" />
(Anna)
---
For the last two years I have been actively pursuing the education department of my local authority, on behalf of my ten year old son, to have him assessed for a place at Northease Manor School in East Sussex, an independent school for potentially able students with Specific Learning Difficulties. Although my son has fallen behind with his educational progress, and he has behavioural issues that leave him with social and emotional difficulties, his IQ is completely average and, with the appropriate methodology, he would achieve at a secondary-level school. I am still taking part in what is referred to as the 'statementing' process and have yet to hear if my efforts are likely to be successful or not. It has been explained to me countless times that the budgets of local authorities are not limitless and that I must be prepared for no 'statement' being given. That means facing the prospect of a mainstream school for a child that needs a tailored environment. The government cutbacks to Legal Aid for such disabled children have only made this matter worse. My funding for Legal Help, which does not include any representation, has been stopped because central government has closed down all funding for legal advice for children with learning disabilities. Imagine, then, my horror last Thursday on listening to Radio 4's 'Inside the Ethics Committee' concerning an elderly man who had been taken into his local hospital's A&E having had a cardiac arrest. I am not going to go through the entire timeline of what happened to this poor man, but it is sufficient to say that he spent 279 days, or nine out of his ten months in hospital, in intensive care before he died of complete organ failure. The ethics surrounding this sort of case are complex and highly emotive, but I feel very strongly that I must explain how inequitable this is. The cost of this man being artificially kept alive is, according to figures given by the National Institution of Clinical Excellence, in excess of £450,000. If you add in the costs of other specialists or treatments, such as psychologist's and physiotherapists interventions, this figure could increase to nearly half a million pounds, simply to appease the religious sensibilities of the deceased relatives. There was little or no prospect of this man regaining his strength and faculties as his death was clearly inevitable at least halfway through this epic hospitalisation. Indeed, the specialist in the programme claims that this patient would "without our interventions [...] have undoubtedly died a long time before". (ibid) He also spoke of having had other long-stay, intensive care patients in the same situation, "some for up to a year." Whilst I have every sympathy for those facing the death of their elderly and dearly loved relatives, the cost of this treatment - and the others that the specialist mentioned - must run into millions of pounds from one hospital in the recent past, and that at a time when children cannot access the education they need because of budgetary constraints. I would not like to be the person who makes the decision as to whether my relative is kept alive or not, but I doubt that the relatives of the people in intensive care would want to face the difficulties I face with my child. Surely it is time that we had some kind of rational balance concerning the medical costs of those such as this elderly man? Is it so onerous to override the religious constraints that others impose in favour of a medical prognosis? It occurs to me that this really would be equitable ethics.
(Henry Page)
---
Thank you BBC for producing such an excellent series. I am new to the series and am now able to catch up on previous series. This episode was very instructive as I expect the majority of listeners had no idea that intensive care was being used to keep alive an elderly gentleman with failing organs purely for religious reasons. This may well be happening at other hospitals. I really think that NHS England need to take a lead on this. It is generally accepted that rationing has to occur due to a finite budget. The PCT's and in future the GP commissioning boards will decide which treatments are going to be available on the NHS. The Government hopes to save 20 billion pounds and so there could be some very heavy cut backs. I have not heard a cry of immoral principles. Why is it then that "ethics committees" do not give any regard to the costs of their decisions when it is now accepted that costs do play a part in the NHS. Expensive drugs are not prescribed if they are found not to be cost effective by NICE. Finally, it appears that the BBC ethics committee members seem mostly to be in broad agreement with each other. I notice that the listeners' comments seem to be at odds with the views of this committee. May I suggest that, in future, the BBC committee has one lay person on it who may have a totally different view to the other members of the panel
(Jane)
---
Interestingly, I sent the email below earlier and am listening now to another Radio 4 programme about The Liverpool Care Pathway - and this is scary!!!! This also raises 'financial incentives in dying patients'.
(Brendan O'Reilly)
---
I just wanted to say that I thought the attitude of Mr Khan's family in insisting on keeping him quasi-alive for so long was outrageously selfish and blind. Ultimately we have to trust the medical profession and refrain from making life even more difficult for them. Religion is a private matter and should not be allowed to influence real-life public decisions.
(Robert Hinton)
---
There was no mention of Mrs Khan. We should have been told whether she had pre-deceased her husband or was not deemed to be worthy of mention as a woman. I think this omission is unworthy of the programme, editor or presenter.
(Andrew Stephens)
---
Thank you for a very informative conversation. Unfortunately I found some issues very concerning, if not disturbing. One: What was said about judges not over-riding the decisions of doctors as to what is in the best interest of patients seems to need further enquiry. If judges will not look impartially and fully into concerns from relatives and are reluctant to overrule a doctor then how can the public have confidence in the judicial system upon which relatives and inter ergo, patients, rely in such circumstances. Two: Doctors have great power to make decisions on foot of the Mental Capacity Act [MCA]. I don't think that this was explored in the depth that it should have been. This is a central question. Should doctors have such power? Do doctors overrule the wishes of family? What is the situation here in relation to the Liverpool Care Pathway? This has now been discredited but does the existence of the MCA allow doctors who are sympathetic to the Liverpool Care Pathway to use it or a variant of it anyway? If it does what are the protections if judges will not or are reluctant to interfere with decisions made "in the best interests" of patients? Three: Finances: The attitude of the GMC was alluded to here and this is to the effect that finances should not interfere with patient care.  However, cost was referred to and in a way to justify certain actions, ie – treatment or non-treatment. NHS finances / costs is a difficult issue because the intra-NHS "economy" is a false one and it has changed over the years with different government policies, and doctors do not charge as in a private system. If decisions are based, partially or fully, on cost and doctors are protected by the MCA what is the effect of this? Is there such an effect?
(Brendan O'Reilly, Retired GP, Elected member of the Welsh BMA Council [but expelled from BMA for pointing out that the BMA gave out junk science during the campaign to stop smoking in cars!!!!])
---
I thought it was horrible to be kept alive in such a way, not what I would want. The family would have been more caring to have taken him to Pakistan to die naturally. That would have saved the NHS a fortune and he would have died a happy man! That's what I think anyway! Religion, as ever, has a lot to answer for.
(Anon)
---
I am concerned that this programme points up the inequalities of the NHS. I have no religion so it seems I get less treatment. If you have no relatives to speak up for you, likewise. People are refused treatment, special wheelchairs, the best prostheses etc on a cost basis but it seems being religious gets you the best regardless of cost. I had poor treatment and very poor on-going care which may have been affected by cost but it would have been a tiny proportion of the cost of this case. I also do have a problem with the statement that armed services personnel should have the best prosthesis, best surgery etc. That does not seem fair. We all pay for the NHS and for that matter the armed forces. Is my life worth less?
(Susan Bates)
---
I found this morning's programme profoundly disturbing. It appears that many of the doctors thought it ethical to prolong a patient's life despite knowing that doing so would impose continuous pain on him with no reasonable expectation that he would ever be able to resume a pain free existence.  This amounts to torture. And why?  Just to pander to his relatives' religious convictions. Their beliefs, it seems, were not even soundly grounded in that religion's doctrines - though even had they been that would not, in my view, have justified prolonging the infliction of pain on a helpless patient. Furthermore, no serious attention was given to the opportunity cost of using the NHS's limited resources which might have been better used to help others who did have a realistic chance of recovery to regain a healthy life.  Why did no one on the programme speak out for them?
(Eric Thompson)
---
Please can I thank all those who participated in this edition of "Inside the Ethic Committee". I found it a marvellous piece of broadcasting journalism. I welcome the sensitive and reflective discussion of the ethical challenges that surround "end of life" decisions in intensive care. I thought that the programme highlighted the challenges faced by caring NHS staff in respecting diverse cultural values in end of life care, and in the professional risks staff carry when handling these difficult situations. One of the greatest challenges  I faced working in my professional role as a consultant microbiologist in the NHS, was the need for the continuing education of hospital managers, patients and families around issues in identifying and treating infections in hospital patients. There is much fear about infections that manifest in patients hospitals. There is a widespread lack of understanding of the contributing factors that lead to infections in an elderly population, such as the decline of the immune system with age, an increasing population of patients with risk factors for infections from conditions such as diabetes and chemotherapy for cancer treatment, and the consequences on the immune system of prolonged exposure to alcohol. The reporting on hospital infections tends to focus on staff behaviours, such as lapses in hand washing and environmental factors such as poor cleaning.  There is a great readiness to ascribe blame to individuals and organisations; it can be a fraught area to work in and I speak from personal experience. I was disappointed that no mention was made of the threat of emerging resistance to antibiotics in the programme. The more that antibiotics are used, the more "pressure" is exerted for microbes to develop and show resistance to the current range of antibiotics available. Antibiotic resistance is particularly high in the types of germs that infect patients in intensive care, as it is a "high antibiotic use" environment, as illustrated in the care of the patient in the programme. Antibiotics play a key part, along with other supportive interventions used in intensive care, in prolonging life. The risks of emerging antibiotic resistance and the impact of antibiotic resistance on the care of both current and future patients could be considered when addressing the ethical dilemmas presented in end of life care. We need to find a way to discuss the use of antibiotics at end of life sensitively and without adding alarm. The programme would have been a marvellous opportunity to highlight these concerns which affect the current and future care of many patients, both in and out of hospitals, at end of life. We have had the benefits of manufactured antibiotics for less than 100 years, yet we face a future in which antibiotic resistance is an increasing threat that will limit the healthcare we can provide in many settings. Thank you for the opportunity to give feedback on this excellent programme.
(Anon)
---
I was fascinated with the Radio 4 programme broadcast at 9:00am this morning. However, as a Muslim doctor working in the NHS as a consultant geriatrician, I have a few comments on the issues  raised. I think the first thing you need to have when working with ethnic minorities of any religion is to build trust and mutual understanding of family needs. I do not mean that the staff were not kind to Mr Khan's family or unprofessional; rather it means involving early, people of their faith, for example, finding senior clinicians and consultants in the hospital or nearby hospital to talk to family. I am certain if Mr Khan had this issue back home in Pakistan his family would not argue about management and giving up treatment when necessary. Secondly, in Islam it is permissible to seek medical treatment, however, the highest status amongst the believers is to put trust in Allah and refrain from medical treatment, relying truthfully on Allah believing that He is the only one who can cure. Therefore, it is not preferred to seek medical attention but it is not disallowed to do so. Islam does not contradict science and treatments that have been tried; and if it has been shown that most people of his age and his condition would die without support of artificial machines, then Islam would leave it to the experts to decide. It does not mean in any way that we should continue when there is no clear benefit of medical treatment that leads to unnecessary suffering. It is like taking medicine when I know and have been told that it is not going to help me in anyway. The view of a GP friend was that it was not right to continue until the end because death has not come yet. I have personally heard of a great Islamic scholar of this age diagnosed with cancer, who was advised to have chemotherapy but when the benefits and disadvantages were explained to him, he simply refused to have the chemotherapy and died shortly afterwards. He did not commit suicide but rather weighed the benefits and harms to his quality of life and made his decision based on that. All in all, I think it should have been better explained to the family from somebody who has the understanding of cultural and religious issues with the help of medical experts. It would be best to find somebody who has both medical and religious experience for the family to trust and relieve some of the family's guilt feelings, as it is related to religious duties towards Mr Khan.
(Dr Nuri Attagour, Leicester)
---
I listened this morning to this programme with a mounting mixture of emotions; my chief emotion was one of anger with the Muslim family's infliction on their father of so much needless suffering, based on the false (as it turned out) interpretation of obscure and cryptic Islamic ethics. What struck me very forcibly was the implication that families of patients like this Muslim man are at this moment demanding similar treatments from our own under resourced hospital staff. This was an excellent programme which in my opinion shouts out for a wider audience so that more of us can help to produce a more humanitarian approach to the question of end-of-life medical procedures.
(John Murphy)
---
This programme confirmed my belief that religion is a load of bunkum. What that poor man's family did was effectively to subject him to torture for many weeks. He suffered much pain and distress, and that mattered less to them than some spurious religious nonsense about the cleansing of sins. And if they believe that God decides when death should come, can't they see that by all this medical intervention with no hope of recovery, they were technically going against God's will by insisting on keeping him artificially alive well after his appointed time? When the Koran was written, there were no such things as ventilators etc, he would have died long ago, and IN PEACE. The man died anyway, and it cost the NHS vast amounts not only in money but in the valuable time wasted by all the staff involved, who could have been looking after patients with some hope of recovery. It angers me that people are denied cancer drugs and the like for lack of funds, yet hundreds of thousands of pounds were wasted here to no effect. And another point, If it's OK to keep someone alive to placate the family's wishes, how come it's not OK to accede to the wishes of someone who has no quality of life, is suffering and wants a dignified death, as in the recent cases which have gone to court. I think it's time the government stepped in and made it a rule that in cases like this, medical ethics should overrule religious belief - and that goes too for those other nutters who refuse any medical intervention on religious grounds.
(Angela Gair)
---
One area of discussion that was touched on briefly but not really explored was the question of whether, while Mr Khan was occupying his IC bed at the behest of his family, other patients, who might have perhaps recovered from their conditions, were denied intensive care? How many? What were the outcomes? If such people were unable to receive intensive care, how many of them were Muslims with similar entrenched beliefs, and how many of them were from other religions or free from belief, but who had to implicitly "respect" the beliefs of this family at the expense of their own life? And how would Mr Khan's family view the death of another patient from a treatable condition resulting from their father's prolonged occupancy of his IC bed? IC beds are expensive and limited resources. Even if no such contention occurred, is this not the hypothetical situation at the heart of the dilemma? Surely, when all is said and done, it's not a question of judging a case on its individual merits, but of viewing it in context. And, given the lack of evidence supporting their tenets, the ambiguity and the mutual incompatibility of religions, there should be no place for religion in a discussion of the use of these resources. It's the only way to ensure they are used as effectively as possible. The medical staff have enough genuine dilemmas to confront without perpetuating needless ones. You'll probably be able to work out my stance on this ;-) I'd be very keen to hear the views of the panel. Is there any way of continuing the discussion?
(Peter Martin)
---
I just listened to this programme, which I found very interesting, but I missed hearing -- if indeed it was mentioned -- if this person was being treated on the NHS or privately. Goodness knows what nine months of intensive care costs, I sincerely hope it was at his family's expense.  If not, I imagine a large number of critically ill patients must have been denied treatment because the life-support machines they needed were in use.
(L Jackson)
---
Thank you for airing this programme. As a retired consultant general and respiratory physician I was confronted with similar dilemmas and over my professional life the use of ICU increased hugely. I saw a large number of patients treated who in my opinion should have been allowed to die with dignity. It is very sad that the patient in this programme had to endure such a prolonged period of extreme physical and psychological distress. The huge cost of this admission is also a factor that cannot be ignored in this discussion.
(Jonathan Webb)
---
It was a truly disturbing programme today, that one's religious belief could override general public interests, in a way not possibly justifiable on any reasonable grounds.  Unfortunately, it was not Mr Khan himself who held the British public to ransom. it was his family members who obviously were well-educated. If those members trusted so much in the God that 'gives life, and is the only one who should take it', why did they bring Mr Khan to hospital in the first place? They could have left his healing in God's hands. After all, Muslims also believe that any physical/mental afflictions are ordained by God. By leaving Mr Khan to (western) medicine to keep him alive, however hopeless his case, were they not flouting God's will/wish?  Could the family's decision on their father's behalf have been different if they were to foot the bill for the man's treatments?
(Mr Soba Adefajo)
---
I just would like to say what a truly fantastic programme this is. Well researched, beautifully presented, incredibly informed, sensitive. Please don't stop! Good old Beeb. Thank you so much.
(Pam Freeborn)
---
Islam is not the only religion with views on the preservation of life. How would Islam differ in this respect from Christianity, Judaism, Sikhism, Hinduism, Buddhism, Confucianism or Zoroastrianism or indeed Humanism? Not all Humanists follow the general belief of the BHA in assisted suicide. What could have been a very interesting programme based on the GMC guidance for the end of life, per the link on the programme's website, seems to have been appropriated by Islam for no particular reason. The principles adduced apply to everyone who believes it is dangerous to accommodate "assisted suicide" or other means of compromising life preservation principles because of the potential for abuse. Equally suicide is a mortal sin for Catholics as mentioned with regard to ordinary and extraordinary means. The programme was too narrowly focused on one religion to fulfil the skills of the presenter and panel in being able to provoke a discussion of when it becomes irrational in the margin between life and death to continue with treatment because of the scale of the illness. Resource constraints appeared in the last part of the programme merely as an afterthought it seemed to me. Since resources are finite, we all have to face the dilemma that if any particular religion is allowed to continue costly medical care beyond any possibility of curing a patient, someone else, with better prospects, has to be denied treatment. I am 63 and I have no illusions about what is coming down the track for me in a few years. Given that the BBC is a broadcaster funded by a compulsory Television Tax, it was wrong for the panel to have to battle to assert the claims of other religions (eg Judaism, as mentioned concerning Ariel Sharon) when only Islam was given a platform for its views via the relatives of the particular case subject and an Islamic Scholar to the exclusion of other faiths. If I have any more comments when I have listened to the podcast and studied the transcript, I promise you faithfully that I will make them. One of those comments is likely to be that nobody said how much 279 days in intensive care actually cost and who else died on account of the denial of that resource to them. The resources of the legal system by the way are no less constrained than those of the NHS and I note that the family expected the NHS to fund the proposed court case to determine the rights and wrongs of the medical ethics. Culture of Islam? or Culture of Entitlement?
(Roland A Baker)
Programme Transcript
Downloaded from www.bbc.co.uk/radio4 
THE ATTACHED TRANSCRIPT WAS TYPED FROM A RECORDING AND NOT COPIED FROM AN ORIGINAL SCRIPT.  BECAUSE OF THE RISK OF MISHEARING AND THE DIFFICULTY IN SOME CASES OF IDENTIFYING INDIVIDUAL SPEAKERS, THE BBC CANNOT VOUCH FOR ITS COMPLETE ACCURACY.
INSIDE THE ETHICS COMMITTEE – End of Life and Islam
TX:  15.08.13 
PRESENTER:  JOAN BAKEWELL
PRODUCER: BETH EASTWOOD
Bakewell
The moment every family dreads: Ahmed Khan is 75 years old and failing…and he's a devout Muslim: what happens when medical judgement is at odds with religious conviction?
Welcome to Inside the Ethics Committee.
Mr Khan's son, Ali:
Ali Khan
It was early morning, my father woke me up and he said – I'm finding it hard to breathe – because he's got a medical condition of the heart we called the ambulance just to make sure.
Bakewell
Seventy five year old Mr Khan is brought into A and E:  it's serious.  He's had a heart attack and although his heart's still pumping there's an acute blockage of his coronary arteries. Things move fast:  by lunchtime he's taken for emergency surgery, from there he goes into intensive care with multi-organ failure.
Ali Khan
He was unconscious, he had lots of wires and so he looked very different.  It was very difficult for myself and the rest of the family to see him in that state, we'd never seen him like that.
Bakewell
Mr Khan's consultant.
Consultant
He was critically ill, requiring a lot of drugs to support the heart, circulation, dialysis which supports the kidneys when they're not functioning and sedation and mechanical ventilation to support his breathing.
Ali Khan
The doctors mentioned that the next 24 to 48 hours are very critical.  Obviously everything else rests in God's hands.
Bakewell
Doctors expect that a man of Mr Khan's age who's undergone this emergency heart surgery will need some 10 days in intensive care.  But despite signs of improvement, after three weeks he is still very weak.
Consultant
His kidneys didn't work very well.  He also had repeated infections and was unable to breathe for himself, requiring continued support by our mechanical ventilators.
Bakewell
The matron in intensive care.
Matron
When someone's on a ventilator for a week or two weeks it can take some time to build up the respiratory muscles because they become very weak very quickly.  In Mr Khan's case his weakness was a lot worse, so he didn't bounce back as quickly as we expected.
Bakewell
More weeks go by and progress is slow.  But there are hopeful signs - Mr Khan is able to communicate with his family.
Ali Khan
He was awake, he was sitting up, he wasn't able to eat or drink but he was able to see and acknowledge us which was quite pleasing.
Bakewell
Even so his family can tell that several weeks in intensive care is taking its toll.
Ali Khan
He needed quite a bit of physiotherapy, he was unable to stand, there was a lot of muscle mass that he had lost and whenever I spoke to him he was always like I want to go home.  And so we were always trying to reassure him that you're getting better and hopefully soon.
Bakewell
Then, after two months in intensive care, Mr Khan starts to show significant signs of improvement.
Matron
He went from being very dependent on the ventilator to breathing on his own without any support at all very, very quickly.  He also no longer required the dialysis machine or the drugs to support his heart.  And we managed to get him to a ward.
Bakewell
But disappointingly the improvement is short lived.  Such a long stay in intensive care has weakened the body's organs.  Mr Khan develops a lung infection and his kidneys fail.   Only 10 days after leaving intensive care he is back there, with drips and machines and medication keeping him alive.
Ali Khan
It was definitely a disappointment for everyone really, we saw such a big improvement and that one set back brought him back quite a bit.
Bakewell
The consultant again.
Consultant
We had hoped he wasn't going to be readmitted but we resolved that hopefully with a brief bit of treatment, we could optimise his condition and get him back quickly to where he was before.
Ali Khan
And so we took it day by day and as it went on he started improving again, we were enjoying the time that we spent together.  He used to listen to the Koran, so he used to play that and that was quite soothing for him.
Bakewell
But Mr Khan's health problems persist. There are periods of improvement then periods of deterioration when his organs require more support.  He is very weak and withdrawn. What everyone had hoped would be just a brief stay in intensive care turns once again into weeks, and then months.
Matron
As his stay became more and more protracted the feeling was that he probably wasn't going to survive this, even taking away very small amounts of support from the kidney machine or from the breathing machine he found it very difficult to cope with that.  And we felt that we got to a point where we couldn't make any further improvements.
Bakewell
But very slowly, Mr Khan does start to improve.  Gradually he can breathe independently and no longer needs support for his kidneys or his heart.  However by now, after a total of five months in intensive care his body is severely wasted and he needs round the clock nursing.  The team arrange for an intensive care nurse to go on the ward with him: the hope is that they'll only be needed for a week or two.  But again hopes are dashed.  The moment this intensive care nursing is scaled back, Mr Khan deteriorates.  Within three weeks on the ward, he develops another lung infection and once again his kidneys begin to fail.
Consultant
We started to have a discussion about whether we should readmit him into intensive care given his very long stays previously and the actual realistic chances of him leaving intensive care again.  A few colleagues had mixed opinions, some felt that we shouldn't readmit him, and other colleagues felt well he's made it so far probably we should readmit him.  But we hadn't really reached a firm consensus on this.
Bakewell
By now, Mr Khan has spent five months in intensive care – this second attempt to keep him on the ward - and out of intensive care - has again failed.
So let's now consider his situation with two of our expert panel.  They are:
Dr Andrew Hartle, Consultant in Critical Care and former chair of the Ethics Committee at Imperial College Healthcare NHS Trust and Ayesha Ahmed from the Ethics Committee at Great Ormond Street Hospital who focuses on religion and culture.
So the team are not sure about whether to readmit Mr Khan into intensive care.  Now why would they be in two minds about that Andrew?
Hartle
It's important to remember what intensive care is there to do.  It's there to keep people alive long enough to get better, it keeps a patient alive long enough for a treatment to work and that patient's got to have the physical strength and reserve to recover.
Bakewell
But we all feel, don't we, that intensive care is the best treatment that you can get, so why not keep trying it?
Hartle
Because ultimately it's not going to work.  When you admit someone to intensive care you've got to decide what am I trying to achieve.  If you're trying to achieve just delaying someone's dying or keeping their heart beating then almost everybody would be readmitted to intensive care.  But if instead you've got a definite goal that you want to make somebody better than they are, that they will recover and how much recovery you expect that's when it becomes much more difficult.
Bakewell
Ayesha, what do you make of this dilemma?  It seems to me that speaking as it were from a family point of view you look to intensive care as your perpetual last hope, is that wrong, are we looking for miracles to happen?
Ahmed
I do not think it's wrong, I think part of the medical culture in our contemporary society we have the very strong embedded notions about the successes with medicine now and it does seem sometimes that miracles can occur.  So I don't think it's wrong that the perceptions that the family can have in this case can easily be traced.
Bakewell
So families can be overoptimistic can they Andrew?
Hartle
They can.  It's also important to remember that intensive care isn't a neutral act at all, almost everything we do carries significant harms as well as benefits.  So, for example, if someone isn't able to breathe for themselves we can connect them to a ventilator but that very act of ventilation damages lungs – the breathing tubes, the big drips we put in bypass all the body's natural immune defences which makes further infections much, much more likely.  So when we're making the decision about whether the benefits of intensive care are outweighed by the harms we've got to consider we actually might make somebody worse.
Bakewell
Well let's consider Mr Khan's situation because the team expected him to be in intensive care for about 10 days, he's obviously stayed much longer now does this indicate that he's dying Ayesha?
Ahmed
It is very difficult to decide when somebody is dying, dying can be interpreted in very many different ways – a biological way of dying, or a spiritual form of dying.  The family and the doctors may have different ideas about why dying means.  And also a little bit of benefit might be interpreted as more of a sign of hope than the doctors might actually believe it to be.
Bakewell
So how does the medical team know if someone is dying?  Andrew Hartle.
Hartle
Well sometimes it's very obvious, if someone is acutely dying and their heart starts failing and their lungs are failing and they're no longer responding to treatment.  But sadly in cases like Mr Khan's, so people with prolonged intensive care stays, recognising a point when someone stops getting better can be quite difficult to identify and sometimes we only identify it with hindsight.
Bakewell
Well let's continue with the story then.
It's spring the following year.  Mr Khan is on a ward having spent six months in hospital – five of those in intensive care.  He develops another lung infection and the team consider whether to readmit him there for a third time.  He's not critically unwell ….a short stay in intensive care could be all he needs.  The matron.
Matron
Much as there were discussions initially about whether or not we should readmit him to the intensive care unit it was felt that possibly a few days of intensive therapy might just improve his position so that we could get him back to the ward and he could carry on with his rehabilitation.
Bakewell
But things don't go according to plan. After a few days Mr Khan starts to deteriorate dramatically and he's in multi-organ failure again.  He is sedated, and put back on the machines that support his organs.
Consultant
You can have one relapse back into intensive care but when you have a second relapse and the same problems have occurred and you can have almost no muscle left in your body, so you can't breathe and you can't support yourself, I think that's when doctors feel that there is very little chance of recovery.
Bakewell
The doctor talks to Mr Khan's relatives.
Consultant
We started to discuss with the family whether we should consider limiting treatment, maybe withholding organ support in the face of deterioration in future.  This might involve dialysis for the kidneys or possibly ventilation or in extreme cases, if he were to have a cardio respiratory arrest, we would then not actively resuscitate him.
Ali Khan
Obviously for the family that was very difficult – it's happened in the past, his kidneys have come back and there is signs of hope because he's always shown us.
Bakewell
And this optimism is deeply rooted in the fact that Mr Khan and his family are Muslim.
Ali Khan
The religious point of view of my father and the rest of the family was that we should try and continue treatment as much as possible and preserve life as much as we can and so it was only right that if we had something available to use it and leave it in God's hands to see whether it succeeds or fails.
Bakewell
A few days after being readmitted the sedatives are stopped.  What was Mr Khan's response? It wasn't easy to tell.
Matron
Mr Khan by this stage was very withdrawn, he seemed very sleepy, his level of communication with the staff and his family had dropped off.  It seemed he was depressed.  He could hardly move his limbs at all and he was incredibly weak.
Consultant
He was awake some of the time but didn't really appear to be in command of his own consciousness.  He would do basic things in terms of command but we didn't think he had any insight into the seriousness of his condition and really where he was and how long he'd be there and how hopeless it all was.
Bakewell
The doctor now asks a psychiatrist to assess whether or not Mr Khan is able to make decisions about his treatment for himself.  Mr Khan is often drowsy so this takes several visits, and the help of Mr Khan's sons and an interpreter as he reverts to his native tongue – Urdu.
Psychiatrist
We didn't get any verbal communication from Mr Khan, apart from uttering a few words when his communication was at its best.  He did try to communicate by writing on one occasion, what appeared to be meaningless lists of members of his family.  He knew he was in hospital but he didn't know which hospital, he didn't know which year it was.  So he couldn't communicate in a meaningful way, taking into account all the complexities of his medical condition, to give us any meaningful answer about what his wishes would be.
Consultant
When we find a patient doesn't have capacity to make decisions for themselves really the responsibility then passes to the medical team to decide what's in the best interests of the patient.  Obviously any decisions we make are discussed with the family.
Bakewell
The medical team are clear that it is in Mr Khan's best interests to limit treatment, but the family still disagree, and they feel they are best placed to judge what their father would want.
Ali Khan
I can completely understand the doctors' point of view but as a family you know the person more and obviously he's lived his whole life with you and so I think that being so close it should be the family's responsibility for them to say what should happen.  There's a saying [indistinct words] – put your faith in God but tie your camel.  So trust in Allah that he will do whatever is destined for you and tying the camel is do everything you can, so whatever was in our means we'd do to try and protect him and trust God to see what he does.
Bakewell
The family seeks the advice of an old friend of Mr Khan's, who is also his GP.
Friend
I knew Ahmed because he came from the same part of the world which I come from in India, so we were friends for about 30 years.  I gave them my opinion as a Muslim and a doctor.  My own impression was that God Almighty gave us life.  He was a very strong Muslim and he was very strong in his faith so he would have preferred to have all the treatment continue despite of whether he was going to have an improvement or not.
Matron
It's not unusual for a family to question decisions made by the medical nursing team in intensive care.  It's quite easy to explain things scientifically with numbers – survival rates etc.  In Mr Khan's case the problem was the family understood the statistics, they were very eloquent intelligent family but it wasn't about statistics, it was about the family and their father's belief.
Bakewell
But the one limitation of treatment where they do agree concerns the issue of resuscitation.
Ali Khan
If the heart stopped naturally then it's obviously God's wish then that would be acceptable not to intervene in that sort of situation.
Bakewell
But Ali and his family struggle to get sound advice on what is in the best interests of Mr Khan – a man who is critically ill but also a devout Muslim.
Ali Khan
When we spoke to the Islamic scholars we found that there wasn't enough information on when we draw a line on where do we call it a day.  I found it quite difficult in terms of getting an accurate answer from someone and so we continued what we felt was the right thing – to continue.
Bakewell
Right, now let's return to our expert panel and bring in Mufti Mohammed Zubair Butt.  He's an Islamic scholar and hospital chaplain at Leeds Teaching Hospitals.
Zubair, what are Islamic beliefs concerning the end of life?
Butt
The Muslim faith would regard death to be an inevitable event, something that comes at its own appointed time.  God he gives us life and it is he who takes life.  We have to try and do what is in our power to preserve this life and protect this life.  We believe this world to be a place of cause and effect and the son of Mr Khan has quoted as saying of the holy prophet that you tie your camel first and then you put your trust in God.  Which is an indication that we are required to adopt means and then have the faith that God creates the result.
Bakewell
This is set out in the Koran is it?
Butt
It's not a verse of the holy Koran but it is an established principle.
Bakewell
We've got this concept of tying the camel – which is taking an action yourself – and then trusting in God – so can you explain it in medical terms?
Butt
Let me just explain the legal terms and then tying that into medical terms.  When you adopt a means sometimes the means will be such that the result is definitive – you adopt the means, you definitely get the result.  For example, we have food and fluid, therefore as a Muslim we would believe that a person cannot desist from food and fluid because that is a mean that always gives a definitive result and it will sustain life.  Then we have means that are presumptive, which means that quite often you get the desired outcome but there are many occasions that is not achieved.  Most medical interventions will fall within this category.
Bakewell
Sometimes the treatment, the means, does not work – what happens then?
Butt
Because sometimes it does not work it cannot be mandatory – the prophet, peace be upon him, he encouraged us to take up treatment but it is not mandatory because the end result is not always achieved.  And then there is a final category where an intervention is speculative – there's no real hope of achieving the desired result.  In this third category it is better not to adopt treatment and trust in the will of the God.
Bakewell
And how does that apply to Mr Khan's case?
Butt
In Mr Khan's case there was no treatment for his case so therefore to continue to pursue medical intervention was not mandatory.  At best it could be speculative.
Bakewell
So what you're saying is that the Muslim faith, as you define it, supports the doctors' view to limit treatment?
Butt
In this particular case I would say yes.  The decision to limit treatment is something that would be taken in conjunction with the family.
Bakewell
Ayesha, the family are obviously struggling to do the right thing by their Muslim faith.
Ahmed
The important thing here to remember is that although the family are saying when it's God's will my relative will die is that there is a strong emphasis on your own personal responsibility.  In the Koran it is taught that for every life that is saved it is as if the whole of mankind has been saved.  But if you take away life then it is if you have killed all of mankind.  And even if Mr Khan had capacity it would be very much a family orientated decision and that is why they are feeling an extreme burden about how to do the right thing.
Bakewell
Yes, it's a heavy, heavy responsibility – the family must have worried a great deal about that, do you find that that is true Zubair?
Butt
I have many experiences of this type and this issue has appeared in the last few decades.  Previous to this when somebody died you responded to the death.  Here you are being asked to be a passive or an instrument in the death and so it's a different paradigm now.  There's no legal discussion historically within Islamic sources and so Islamic medical ethics it's something that's an emerging science really.
Bakewell
Well you've described very clearly how limiting treatment can be acceptable but the Khan family don't seem to know that.
Butt
It is quite difficult when a family is faced with a situation like this to have access to the correct and right information.  Normally what happens they will resort to their local Imam.  Sometimes that Imam may not be qualified to the level that is required.
Bakewell
So are there enough people like you?
Butt
Unfortunately no, there are very, very few people who have training in this area from the Muslim faith and so it is not surprising that Mr Khan and his family were unable to find any clear cut answer in this area.
Bakewell
Andrew.
Hartle
I have to say finding someone with your experience would be enormously helpful.  We would all benefit from your help.
Bakewell
As a doctor, Andrew, have you been in similar situations with Muslim families yourself?
Hartle
Yes I have and it's a problem that's not unique to Islam.  I've dealt with patients and their families from almost every religion.  So, for example, most of the Jewish faith have very strong views and not dissimilar about the end of life, it's the continuation of the heart beat that is important.  And I understand this in Israel once the treatment's been instituted there would be considerable barriers to withdrawing a treatment, the most well-known example would probably be that of Ariel Sharon who had a stroke many, many years ago and as far as I'm aware continues to be in a persistent vegetative state but is still ventilated and my understanding is that Israel has one of the largest systems of long term ventilation – a practice very different from that in perhaps more Western cultures.  And I think one of the challenges for me and my colleagues, I mean although I don't particularly profess any religious faith, I was brought up in this country and I've been exposed my whole life to the teachings of Christianity and so if an Anglican or a Roman Catholic came to me and said my religion says, I'd be probably in a much better position to be able to discuss it with them and perhaps even challenge them and the best example of course is Catholicism which draws a very clear distinction between ordinary and extraordinary means and I'm much more familiar with that.  It's much more challenging for me to then deal with someone from another faith or another ethnicity.  And I think we're always particularly concerned about making assumptions, causing offence and I seek the same advice and guidance as Mr Khan's family do.
Bakewell
It's an interesting clash isn't it because medicine deals in mechanics and dying is about more than mechanics, it's about a spiritual experience.  So can these be reconciled Ayesha?

Ahmed
I'm hopeful that they can be reconciled.  One of the great ironies of modern medicine is that it has produced all these precise details about the body but when we have a situation like this medicine is still unable to answer the predominantly metaphysical questions that we've been asking throughout the whole of human existence.  So I think medicine is having to become more familiar with this type of existential questioning from all kinds of faiths.
Bakewell
Well let's go on with the story of Mr Khan.
Mr Khan has now been in hospital for about seven months - six months in intensive care.  He's about a month into his third stay.  The team have weaned him off the dialysis supporting his kidneys, but they remain very fragile so could need support again.  The doctors maintain it is in Mr Khan's best interest to limit his treatment and let him die a dignified death.
The family continue to disagree. 
So the team keep treating him but his body is completely dependent on artificial medical support.  They're also aware of the pain this treatment is causing him.   The doctor and then the matron.
Consultant
I said to the family that I thought their father was suffering and I told them about how much one can suffer in intensive care.
Matron
He had very disturbed sleep patterns, every morning it was reported that he hardly slept overnight.  He was very wasted, his muscle tone was very poor, his ligaments and tendons in his hands and feet had shrunk, so he didn't have full range of his limbs and he seemed very withdrawn.  And all the while we were having to clear his airway with the suction into the lungs every two hours and this is described from patients we've had here in the past like a hot poker being put down into your lungs and is incredibly painful.
Bakewell
The family don't doubt that he's suffering but they just see suffering in an entirely different light.  His son Ali.
Ali Khan
We believe that throughout the day we sin and so being unwell, even like a temperature for example, is brought upon by God, we believe that it's wiping off your sins.  And so while we felt that obviously with being injected with needles and everything there was always a sign of hope for us.  And we always prayed for him and he always bounced back, that was for us enough to say we should try and continue as much as we can, because he's always fought back.
Matron
As time progressed the nursing staff were more and more of the belief that he wasn't going to survive and they were there putting him through the suffering in some ways with the interventions they were doing and that we could actually give him a dignified death, allow his family to be with him through his last moments of life.
Friend
In early stages when he was conscious he was still going through the needles going into the body and the machines going on so he was positive that he wanted to get better and he was in no way going to say I would like to end this suffering.  In suffering which is happening we think that this is given by the God Almighty to take away all the punishments we are going to face in the hereafter.  At later stage when he was not so conscious we thought that he would have continued with the same opinion.
Bakewell
Mr Khan is now enduring great suffering.  A couple of weeks after taking away dialysis, his kidneys are failing again. The doctor sees this as a moment to refrain from restarting kidney support and let Mr Khan die peacefully. He speaks to the family again.
Ali Khan
We insisted that we would like to continue with the dialysis and the doctors agreed.  We prayed quite a lot for my father and he wasn't producing urine for about 20 odd days but then he started producing urine and then slowly the dialysis was taken off.
Bakewell
Despite their different points of view the team work hard to keep the family with them.
Matron
From our point of view there was a patient at the end of this and we still had a very amicable relationship with the family, I think the one thing we did agree was that we didn't want to fall out over this.
Bakewell
The medical team recognise that the intensive treatment is artificially prolonging Mr Khan's life.  But the family is waiting for God to decide the moment of death.  The doctor contacts the clinical ethics committee for their advice. 
Chair – Clinical Ethics Committee
There was such a dispute between the clinicians and the family that it might assist if I was able to facilitate a meeting between the clinicians and the family.
Bakewell
The chair of the committee stays neutral, while the family and the medical team each put their case forward.
Chair
This took quite a long time but then it became apparent to me that the two sides were, if you like, coming at the issue in very, very different ways and it resulted in me eventually asking the question of the family – are you saying that any life is better than no life?  Because it seemed to me the clinicians were approaching this in terms of best interest, which is a matter of weighing up benefits and costs of continued treatment of different sorts, whereas the approach of the family was entirely different from that – it was any life is better than no life, whatever the discomfort there might be.  When I asked that question they said yes that's precisely what we're saying.  And so that clash of paradigms, if you like, explained the difficulty of the relationship between the clinicians and the family.
Bakewell
Now let's have our final discussion on this matter.  Andrew Hartle, as a medical man, haven't things gone on long enough and what legal right does a medical team have to override people's religious requests?
Hartle
The legal position, at least in England in Wales, is established by the Mental Capacity Act 2005 and governs only those circumstances where the patient lacks capacity, as Mr Khan clearly does.  And the decision maker in this case is the doctors and in a whole series of legal cases judges have established quite firmly that a court would never require a doctor to do something that that doctor did not think in the patient's best interest.
Bakewell
So why isn't this team withdrawing treatment?
Hartle
Having a patient die is bad enough in intensive care, having a patient die with conflict and unpleasantness between them and the family is something that we want to avoid.  We shy away from conflict and I think sometimes we can let it go on too long.  There seems to be no hope here.
Bakewell
Andrew, you find yourself sort of at the high end of Western technology, confronted by different cultural tides washing over the decisions you have to make, what does it feel like when these kind of objections are brought to you?
Hartle
It's dreadful, my heart goes out to all of the doctors and nurses treating Mr Khan.  We all went into medicine or nursing to make people better and I suppose deep inside we're afraid – we don't like being criticised, we perhaps don't like not being believed.
Bakewell
You don't want to be sued.
Hartle
Don't want to be sued, we don't like bad publicity, I mean the health service is always under immense scrutiny, no more than at the current time and much of that is justified but there is a part of that which says I'm doing my very best here and yet I run the risk of criticism in the press, in the courts, by ministers, or in the House of Commons.
Bakewell
But valuable resources are being expended over a long period of time to satisfy this family now is that ever a consideration?
Hartle
My professional regulator, the General Medical Council, would tell me to say that it should never be an issue. But the National Health Service, like any health system, does not have an unlimited pot and whilst we haven't discussed futility as an ethical concept there is certainly a part of the discussion of futility about economic futility, can I actually achieve my goal and afford it.  And I think somebody who's been in hospital and intensive care for the best part of six months and we are talking about the most expensive part of hospital medicine, thousands of pounds a day.
Bakewell
Ayesha, what do you make of this issue of resources?
Ahmed
It's a huge issue, also it is not incompatible with trying to mediate it with some of the religious concerns that have been put forward here.  Within the context of Islam there are strong arguments in terms of even though every individual life has an absolute value and is sacred public interest must also be taken into account and it can at times override an individual's interest.  So here again there is scope for dialogue.
Bakewell
But in cultures generally is there ever a suspicion by patients that the medical team would just want out?
Ahmed
I think this is a very accurate description of what maybe this family or many of the families might experience.  One of the unspoken issues is about trust.  In some societies, for example, family members are used to having to bribe the doctors to perform certain treatments and surgery, otherwise their relative would just be left to die.  The other alternative for Mr Khan is palliative care but in a society where palliative care is not developed there is no concept of what this means as opposed to active treatment for that patient.
Bakewell
Do families ever suspect that financial matters come into it?  Andrew.
Hartle
Yes they do.
Bakewell
Do they say so?
Hartle
Very rarely.  When I've been accused, and I have been accused of wanting to stop care because I didn't want to spend money, it's often been in the acute setting.  I think after six months there could be no question that money wasn't the issue.
Bakewell
Couldn't this be resolved in the courts Andrew?
Hartle
Well ultimately yes but going to court is enormously expensive and of course all the time that doctors and nurses are tied up developing a legal case they're not actually doing their main job.
Bakewell
Let's raise this issue of suffering.  Mufti Zubair Butt, what is the Islamic view of suffering?
Butt
When suffering is in the pursuant of something that is an obligation or you are highly recommended to do or you are unable to avoid then that is rewarded.
Bakewell
So suffering earns you a reward…?
Butt
It does earn you a reward….
Bakewell
In life after death?
Butt
There is an expiration of sins.
Bakewell
What about Mr Khan?
Butt
Mr Khan's situation is such that he is untreatable.  There is and this question here of distributive justice where we are using the resources for Mr Khan where they could be better used elsewhere and we are not going to get an improvement here.  So for me the argument by the family that we are being rewarded in this may not possibly hold true in its entirety.
Bakewell
Ayesha.
Ahmed
For the suffering one of the reasons it's so significant in not just Islam but other religions as well is that it attunes you to your spiritual side, to the side that exists beyond your earthly existence.  And Islam it can also show that you accept tests from God in terms of your endurance.  But there is a difference between suffering that arise from God and a suffering that is inflicted on somebody and this is where you could make that distinctive in Mr Khan's setting.  So suffering from his multi-organ failure is a different kind of suffering from interventions like inserting the ventilator.
Bakewell
Andrew, the idea of suffering is at the basis of many religions and is seen as a way of earning your rewards in the eyes of your creator – how do you react to that?
Hartle
It's not a concept I subscribe to but in the circumstances of Mr Khan it strikes me that we've moved beyond what is a reasonable expectation, almost that as a doctor I'm making somebody suffer for an artificially prolonged period and nothing else, no relief to that suffering other than by death.
Bakewell
Ayesha, this man, Mr Khan, is now clearly dying, is the moment coming when God has designated his death and is that clear to Muslims?
Ahmed
I think the family are becoming aware that the moment of the death is arriving.  I do not think that they've been in denial of Mr Khan's death, they have been afraid of creating a situation in which a premature death might occur.  So I think Mr Khan's family are realising now that this is actually the right time.
Bakewell
Let me put this to you all – is a life sustained by machines a life?  Because presumably machinery now could keep a body going for years – is that a life that you're saving?
Butt
For Muslims the point of death would be when the soul departs from the body.  And it is possible that that soul has departed and the body's still artificially kept functioning.
Bakewell
How can you know?
Butt
If I knew that I would be a very rich man.
Bakewell
Ayesha, what do you make of this conflict between medicine, which is continually able to prolong life by mechanical means, and this sense that life has a trajectory which should naturally come to an end?
Ahmed
Death used to be one of the greatest certainties we had in life but now medicine has created a huge ambiguity around when does the person die and it's a question for all members of religious faiths.
Bakewell
And for all doctors Andrew.
Hartle
This is true and although we're talking about this as if it's an issue of faith it's only an issue of faith for a relatively small part of the world's population.  For the vast majority of Muslims and probably Christians all over the world we wouldn't be having these discussions because the resources of modern medicine would not be available to them.
Bakewell
Right, let's imagine that you are on the ethics committee, let me ask each of you what you would advise.  Andrew Hartle.
Hartle
I would no longer escalate care.  I would not introduce any new treatments, I would not increase any existing treatments, I would change the emphasis of my care entirely to making sure that Mr Khan is comfortable and is not suffering but at the same time I would continue my dialogue with the family.
Bakewell
But suppose the family continues to ask you to intervene, you would refuse their request?
Hartle
Yes I would.
Bakewell
Zubair, what would you advice be?
Butt
My advice would be ensuring that the family had access to correct information.  Secondly, as mentioned previously by myself, it means that a definitive would have to be continued, that would include food and nutrition, similarly the antibiotics would have to be continued because the effect of that is definitive.  However, further treatment of Mr Khan I would not advise.
Bakewell
Ayesha.
Ahmed
In this situation I would advocate that a limiting of treatment is advised.  I think this is very compatible with their religious views but I would find it difficult to advise against artificial hydration and nutrition and also the limiting of antibiotics – I think that can be problematic.
Bakewell
Thank you all.  So let's hear what actually happened to Mr Khan. 
The clinical ethics committee advises the medical team to decide within two weeks – either to limit his treatment or to go to court to decide.
Chair
The clash of paradigms in this case was so profound that it seemed to me that a decision should be taken as to whether this case did need to go to court within two weeks.  I also said within the meeting that I thought it wasn't helpful that the current situation should continue in a chronic fashion, as perhaps it had already continued.
Bakewell
On a practical level, this is difficult for the team.
Consultant
That time was quite difficult in intensive care and there were some disagreement amongst my colleagues over the course of action we should take.  Some felt we had autonomy as physicians and we should make the decisions.
Bakewell
They are also wary of the possible consequences of limiting Mr Khan's treatment.
Consultant
The family could have possibly complained to the GMC that we had acted against their wishes or we had committed manslaughter or … so this was a personal concern to all of us.
Bakewell
On the other hand, they are also reluctant to ask a judge to decide.
Consultant
I didn't want to go to law because I think that's always difficult and the family would have to live with the legacy of what had happened and possible bad feeling resulting and I didn't really want to impose that on them.  I tried to balance these points of view and to maintain a line of communication with the family.
Bakewell
There are still times when Mr Khan rallies.  Each step forward is followed by two steps back. Meanwhile the two week deadline for action recommended by the ethics committee passes, and the weeks again turn into months.
Mr Khan's condition deteriorates further.  He is bleeding in his intestines, his weakened immune system leaves him open to repeated infections, both his heart and lungs continue to fail - all of which the medical team actively treat to keep Mr Khan alive.
Ali Khan
There was a lot of medical conditions that were going on – obviously breathing was the primary problem that he had, the heart was weak, he was passing up blood.  Generally speaking there was multi-organ failure.  And the doctors obviously said to us look we're struggling.
Matron
He became increasingly difficult to manage and from a nursing point of view the team felt that at this point we were really putting him through a lot of suffering when it was needless to a point and some people didn't want to look after him because of that.
Bakewell
Mr Khan eventually stops responding to his family. 
Ali Khan
He started deteriorating again and then he started vomiting as well.  Breathing became difficult again, despite being on the ventilator.  It was destined to happen at that time.  And unfortunately he passed away.
Consultant
Mr Khan suffered a very short onset cardiac arrest, deteriorated dramatically and we then respected the decision we had made not to resuscitate him from this.
Friend
As a Muslim we have a firm faith that God Almighty has made the heart to pump up to a certain time.  So a time came to the exact second when all the system failed in spite of all continuation of everything.  So the time of his death is fixed at exactly time which is intended by God Almighty – this is our firm belief.
Bakewell
Mr Khan died last summer.  His third and final stay in intensive care lasted over five months.  So in total - 10 months in hospital, nine of which were in intensive care…to spell it out, that's  279 days. 
Consultant
I think without our medical interventions Mr Khan would have undoubtedly died a long time before.  We have had patients who've stayed up to a year with us and like Mr Khan we would probably have limited the treatment of all of these patients but for family objections.  The expectation now is that medicine can always deliver almost eternal life and I think to a large extent people deny that we have to die, the expectation now is that medicine can always make people better.
ENDS
Broadcasts

Podcast
Joan Bakewell and a panel of experts wrestle with the ethics of a real-life medical case.