Main content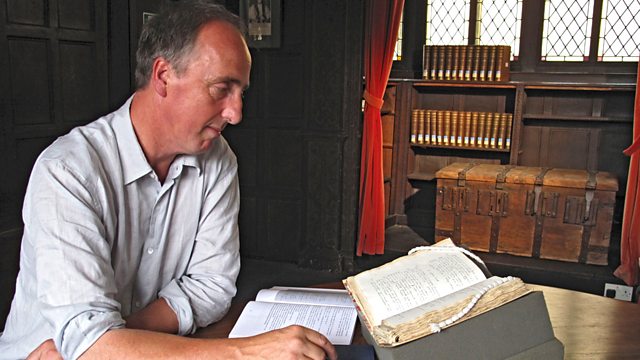 Adam Nicolson
Michael Berkeley's guest is writer Adam Nicolson. He selects music by Mozart, Mendelssohn, Whitacre, Prokofiev and Roberta Flack, plus a reading of TS Eliot's Little Gidding.
Adam Nicolson has the privilege, and the burden, of an extraordinary inheritance: Sissinghurst, that quintessentially English house and garden created by his grandparents Harold Nicolson and Vita Sackville-West. In his own right, he's the author of a series of highly esteemed history books and television series, about the making of the King James Bible, about the English gentry, and most recently about 17th-century writers. But it's that Sissinghurst connection which fascinates us all: growing up with bohemian writers and artists, there must have been music going on there all the time? Not at all - Adam reveals that his family were musical philistines. His father hated music because it moved him, and made him emotional ? so for an Englishman of that generation and class it was deeply suspect. It's only in middle age that Adam is discovering music, and he admits cheerfully that his musical taste is 'dreadful'. He also talks about walking 6000 miles round Europe, about his love for the Hebrides, and about his disastrous 'open' marriage. Adam and his wife had a deal ? they were allowed to have two affairs a year, as long as they were abroad. This too was the legacy of Sissinghurst, and a father who urged him to have as many affairs as possible. What followed was predictable, and messy, but with a happy ending - as Adam's choice of music reveals.
A light-hearted programme, which includes music by Mozart, Mendelssohn, Eric Whitacre, Prokofiev, Roberta Flack, and a reading by Alec Guinness of T.S.Eliot's 'Little Gidding'.