Main content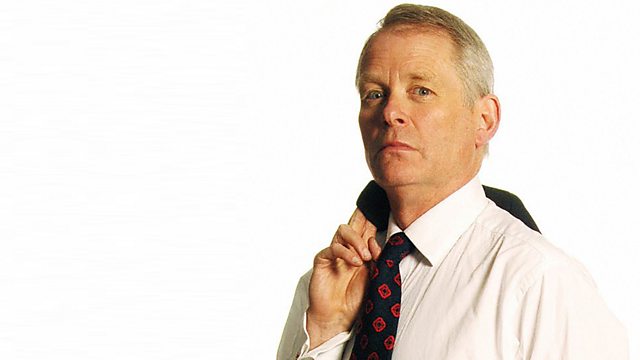 Gunfire at the Madrid nightclub, and a dying man's confession. 1946 remake starring Crawford Logan as Paul Temple.
Part 7 of a new production of a vintage serial from 1946.
From 1938 to 1968, Francis Durbridge's incomparably suave amateur detective Paul Temple and his glamorous wife Steve solved case after baffling case in one of BBC radio's most popular series. Sadly, only half of Temple's adventures survive in the archives.
In 2006 BBC Radio 4 brought one of the lost serials back to life with Crawford Logan and Gerda Stevenson as Paul and Steve. Using the original scripts and incidental music, and recorded using vintage microphones and sound effects, the production of Paul Temple and the Sullivan Mystery aimed to sound as much as possible like the 1947 original might have done if its recording had survived. The serial proved so popular that it was soon followed by three more revivals, Paul Temple and the Madison Mystery, Paul Temple and Steve, and A Case for Paul Temple.
Now, from 1946, it's the turn of Paul Temple and the Gregory Affair, in which Paul and Steve go on the trail of the mysterious and murderous Mr Gregory.
Episode 7: A Woman's Intuition
Gunfire at the Madrid nightclub - and a dying man's confession.
Producer Patrick Rayner
Francis Durbridge, the creator of Paul Temple, was born in Hull in 1912 and died in 1998. He was one of the most successful novelists, playwrights and scriptwriters of his day.
Credits
| Role | Contributor |
| --- | --- |
| Paul Temple | Crawford Logan |
| Steve | Gerda Stevenson |
| Sir Graham | Gareth Thomas |
| Inspector Vosper | Michael Mackenzie |
| Madison | Robin Laing |
| Kay Wiseman | Meg Fraser |
| Zola | Greg Powrie |
| Peter Davos | Richard Greenwood |
| Edward Day | Nick Underwood |
| Sir Donald | Simon Donaldson |
| Writer | Francis Durbridge |
| Producer | Patrick Rayner |