Main content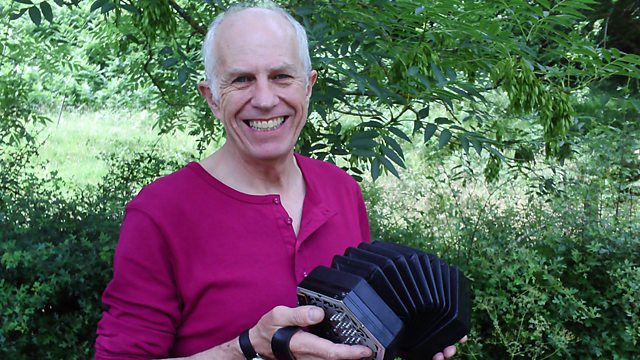 Digital Folk
John Kirkpatrick discovers how the digitised archive of England's folk songs is used by Billy Bragg and Lee Hall. From 2013.
England's vast wealth of folk music heritage has finally been put online. Named "The Full English", it includes rare archives found in the basement of London's famous Cecil Sharp House and a dozen other collections. Songs that haven't been heard for a hundred years are now being sung again and are already inspiring a new generation of musical writers and artists.
English Folk Dance and Song Society (Efdss) librarian Malcolm Taylor has gathered together manuscripts of early 20th century songs that were once scattered across the country and placed them on one searchable internet portal. These are songs collected in the early 20th century by the likes of Cecil Sharp, Vaughan Williams and Percy Grainger who set out, notebook in hand, to record the songs sung by ordinary folk up and down the country.
Now a whole new wave of artists is clicking on to the digital archives. Singer Billy Bragg has previously used them for his own musical inspiration and folk musicians Fay Hield, Nancy Kerr and Martin Simpson are now doing it too, as they create new music from old sources.
The programme also hears from playwrights Nell Leyshon and Lee Hall (of Billy Elliott fame) who have been drawn into an exploration of the ethics of how the songs were originally collected and published.
Our guide to the remarkable 'The Full English' collection is John Kirkpatrick, one of the giants of the British folk scene and BBC Radio 2 Folk Musician of 2010.
Producer: Chris Eldon Lee
A Culture Wise production for BBC Radio 4
Last on
Broadcasts