Main content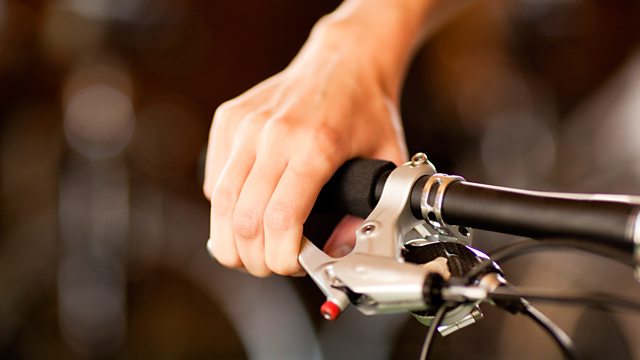 4 Extra Debut. Liz Barclay follows three busy people on an experiment to slow their pace of life. Their 'slow coach' is Carl Honoré. From 2013.
Liz Barclay follows three busy people on a bold experiment to slow down their pace of life.
Their 'slow coach' is Carl Honoré, once a speedy journalist, now spokesperson for a global so-called 'Slow Movement'. He argues that our increasing obsession with speed means we race through life instead of actually living it. We need to create moments of slowness and connect with our 'inner tortoise'. Carl says that, by finding a better balance between fast and slow, we'll increase our wellbeing, creativity and productivity.
It's a compelling theory, but does it work?
Three volunteers, have agreed to put Carl's theories to the test by following his advice over the course of one month.
Steve runs his own business, and gets to the end of each day without a break, reacting to a stream of emails. He hopes that slowing down can make him more efficient and give him time to reflect on the bigger picture. Lizzie works part-time in the health service, and is the mother of three young children. She worries that her constant sense of being in a rush is rubbing off on her children and would like family life to feel less hectic. Scott works as a volunteer in his local town of Bury, running every community activity from the Carnival to the Lions Club. Unable to say 'no' to anyone, he finds himself checking his emails in the cinema and forgetting to eat lunch. He'd like to get back some sense of control over his life.
The Slow Coach follows the successes and struggles of our three volunteers as they attempt to put Carl's suggestions into place in their daily lives.
Producer: Tessa Watt
A Loftus Media production for BBC Radio 4 first broadcast in 2013.
More episodes
Previous
You are at the first episode
Clips