Main content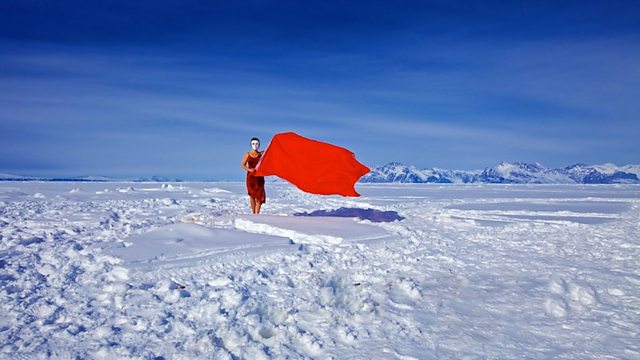 Silence
Bridget Kendall and guests contemplate a lack of noise, why keeping quiet in the Arctic is a survival skill, and the silent 'divine wildtrack' that has accompanied Christianity.
Joining Bridget Kendall to be noisy about silence are American conservationist John Francis, who chose to stop talking one day and didn't speak again for seventeen years; Russian ice artist and explorer Galya Morrell, who has found that silence is an essential tool for survival in the North; and award-winning historian Diarmaid MacCulloch, who is interested in the tension between speech and silence that has existed throughout Christian history. Photo : © License All rights reserved by Galya Morrell (ColdArtist)
John Francis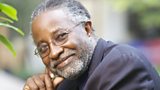 Environmentalist John Francis, aka the Planetwalker, walked across America for 22 years, 17 of them in total silence.  He had decided to eschew all forms of motorised transport after observing the effects of the 1971 oil spill in San Francisco Bay, but then found he was arguing about this decision with everyone he met, until he decided to stop talking and start listening.  During this period, he says he discovered something he calls the 'ragged edge of silence'.  He also completed three degrees.  John began talking again on the 20th anniversary of Earth Day in 1990, when he had finally completed his coast to coast walk.  For him, silence and walking are intertwined, and he still has periods of practising both.  Photo : c/o National Geographic 
Galya Morrell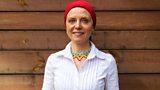 Galya Morrell is a Russian artist and explorer who tests the limits of the body and the possibilities of the mind in the harsh, icy environment of the North. As a descendant  of Komi nomads, Galya points out that northern people only speak when it's necessary. Endless chatter would scare away the animals they rely on for food and warmth, and so for them, silence can be the difference between life and death. She also says that as an artist, her stage is an ice desert – whether it is a frozen tundra or drifting sea ice. There you can see a hundred of miles in each direction. And there is an absolute silence.
Diarmaid MacCulloch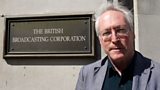 Diarmaid MacCulloch is Professor of the History of the Church at Oxford University, and prize-winning author of Christianity: the First Three Thousand Years.  His latest book Silence – A Christian History looks at the changing attitudes towards silence and sound in Christian worship and practice.  From the 'dumb idols' of the Old Testament, to monastic vows of silence, and contemporary shameful silences over abuse; he examines the 'divine wildtrack' that has accompanied Christianity over millennia.