Main content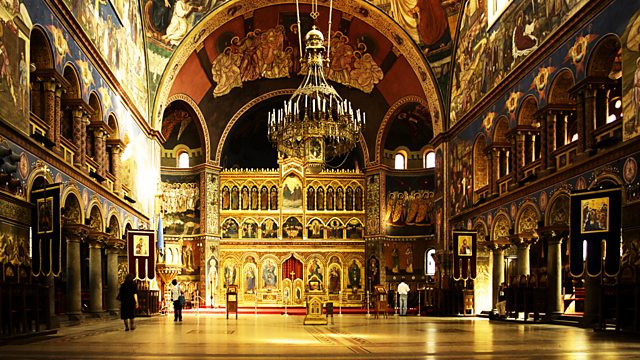 Romania, Religion and Riches
Romania is one of Europe's most religious countries and the Romanian Orthodox Church, in particular, is flourishing. Tessa Dunlop examines its growing wealth and power.
Since the fall of Ceaucescu's dictatorship, the Romanian Orthodox Church has flourished. It has built thousands of new churches across the country and is now constructing a huge new cathedral in the capital Bucharest. The Cathedral is right next to Ceaucescu's gargantuan "Palace of the People" and, when completed, is intended to be taller - a physical manifestation of the Church's power and influence. Much of the money for the construction of these new churches and the cathedral has come from state funds - national, regional and local - as well as donations from congregations.
While the Romanian Orthodox Church (ROC) argues that the churches are needed and wanted by most Romanians, there are those who feel that the ROC has too great an influence and is costing too much. Tessa Dunlop hears from believers, politicians, monks and an Archbishop, about how religious the country is, and whether or not the Church is too powerful and too rich.
Producer: John Murphy.
Last on
Broadcasts