Main content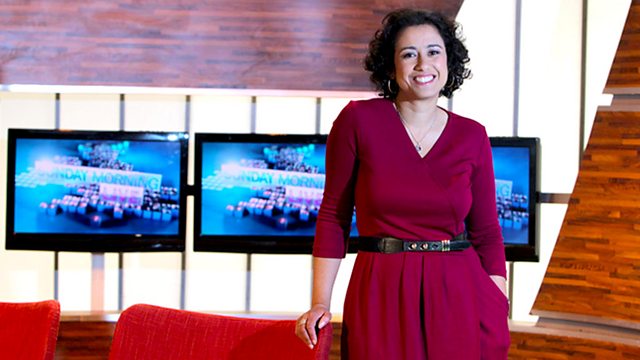 Samira Ahmed and her guests debate whether Muslims are being demonised, the banking business needs more morailty, and the relevance of pilgrimage.
Samira Ahmed and her guests Political Director of Huffington Post UK, Mehdi Hasan, author and journalist Douglas Murray, and novelist Anne Atkins, discuss the week's ethical issues. This week:
Are Muslims being demonised?
A recent spate of bomb attacks at 3 Mosques around the UK, prompted the Muslim Council of Britain to write to the Home Secretary to ask for urgent action to protect Muslims. Does the way Muslims are portrayed by media and elsewhere play a role in creating an environment where Muslims are made to feel alienated? Or are these the actions of a small minority of criminals, who have paid no attention to politicians and public figures stressing that Islam is a religion of peace? Mehdi Hasan presents his viewpoint that Muslims are being demonised, while Douglas Murray argues that Islam is being given too much freedom from legitimate criticism.
Does the banking business need more morality?
The Archbishop of Canterbury, Justin Welby, started last week by saying that we are in danger of creating a lynch mob mentality when it came to the treatment of some bankers. Then, it emerged that he wanted the Church of England to help credit unions offering cheap loans to help put payday lenders like Wonga out of business, before having to face questions over the Church of England's own investments. Has the banking business become morally bankrupt? Or are we in danger of hindering the very people who hold the key to economic recovery?
Is pilgrimage still relevant?
Some reports say that more than three million people were present on Copacabana beach as The Pope said mass to mark the end of his visit to Brazil for World Youth Day, a pilgrimage started by Pope John Paul II. In times gone by, people would have had to walk for days if not weeks and risk the perils of the road to take part in pilgrimages. Now with air flights and comfortable hotels - do pilgrimages still serve the purpose they used to?
Credits
| Role | Contributor |
| --- | --- |
| Presenter | Samira Ahmed |
| Participant | Mehdi Hasan |
| Participant | Douglas Murray |
| Participant | Anne Atkins |