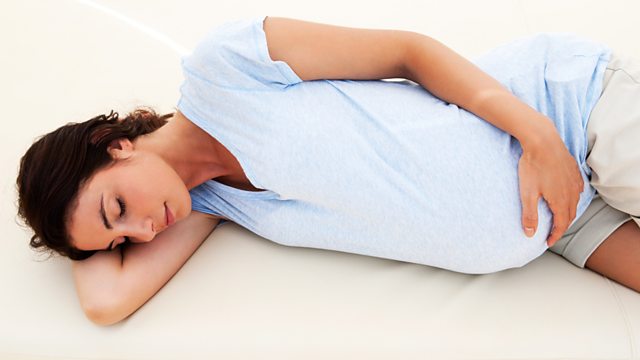 The Pregnant Brain
Zoe Williams explores the radical changes that take place in a woman's brain over the course of pregnancy. It's an area of women's health we know surprisingly little about - but psychologists studying the effects of reproduction on the brain are now beginning to make startling discoveries.
During pregnancy, a woman's hormone levels rise to more than 100 times those seen during any other naturally occurring life event. The latest research suggests that these powerful chemicals re-programme the mum-to-be in a process labelled "maternal programming".
The proponents of the maternal programming theory argue that mothers are "made, not born" and the chemical and structural changes that occur within the pregnant brain optimise a woman's maternal behaviour in order for her to provide the most sensitive and protective care when her child is born. Zoe examines the implications of this theory for fathers and adoptive parents who have not undergone this biological priming.
Zoe will also explore the effects of depression and stress during pregnancy, discovering that, while post-natal depression regularly grabs the headlines, ante-natal depression is just as common. Studies suggest that children born to mothers who suffered from clinically significant levels of anxiety and depression during pregnancy are more likely to suffer from a range of psychological and physical problems and are three times more likely to develop depression in later life. But this research has its critics, who argue that women are getting blamed for the health outcomes of their children and that telling women not to get stressed during pregnancy only heightens their levels of anxiety.
Presenter: Zoe Williams
Producer: Max O'Brien
A Juniper production for BBC Radio 4.