Main content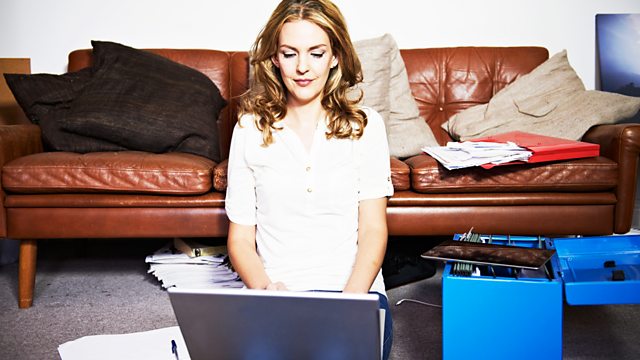 The Homeworker
Lucy Mangan explores what the future holds for homeworking. Who wins - employer or employee? With Yahoo recalling all employees to the office, will other companies follow suit?
Lucy Mangan explores what the future holds for homeworking. Who wins employer or employee? Earlier this year Yahoo's CEO, Marissa Meyer made the shock announcement that the company was banning homeworking, is she swimming against a tide that's taken time of its own to turn and is this trend which still holds challenges for employers, now about to go in reverse?
While Sue O'Brien , CEO of Norman Broadbent, a leading executive search company, agrees that it does require managers to change their mindset, she is adamant that she attracts a much higher calibre of employee by offering home and flexible working.
Lucy talks to homeworkers about the benefits and drawbacks of not going into the office. On the up side there are, less distractions, it can fit around childcare and there are no irritating colleagues and tedious meetings. However it can be lonely, it certainly lacks the collaborative buzz of a busy office and research suggests that out of sight out of mind, can hold true when it comes to homeworkers being overlooked for promotion.
Lucy also visits the headquarters of Virgin Management, based in Paddington, to talk to Sharron Pommells, the Head of People Operations, who explains the company's flexible working policy.
Prof Dan Cable of The London Business School explains how homeworking has benefitted from new technology's and why he believes the economic advantages to employers makes this a working model for the future.
Producer Lucy Lunt.
Last on
Broadcast