Main content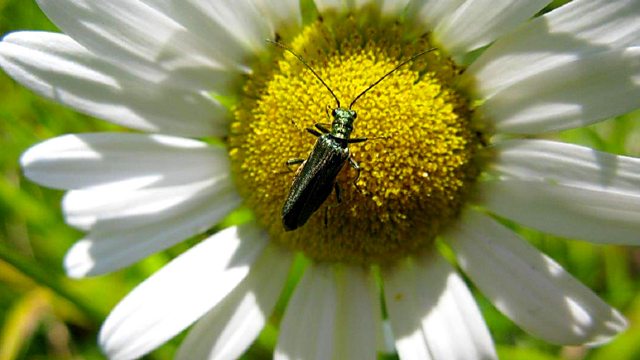 Glow Worms
Chris Sperring travels to near Marlow in Buckinghamshire, where he meets Robin Scagell on a night-time safari for the enigmatic glow worm.
This week on Living World, presenter Chris Sperring is in Buckinghamshire on the lookout for glow worms. Literature is full of references to these enigmatic little beetles who glow when its dark enough not to be able to differentiate colours. With Chris is Robin Scagell who has been studying glow worms for over 40 years and still gets a sense of excitement seeing one in some long grass by a lake near Little Marlow.
Related to fireflies which do not occur in the UK, the glow worm lifecycle is fascinating. After hatching from eggs the larva may take up to 3 years to develop into adults, during which time they will feed on snails and molluscs. When they emerge as adults, neither the winged male or the wingless female have any mouthparts and their sole purpose is now to mate and start the next generation off again as eggs.
As Chris learns on a wonderfully warm July night, it is the female in vegetation that glows, it is this glow that the flying male is looking for. Once mated the female then switches off her light and after laying eggs, dies. While recording the programme, Chris witnessed a male come to a female and mate with her. Something that is very rare to see in the wild.
Producer: Andrew Dawes.
Last on

Broadcast