Main content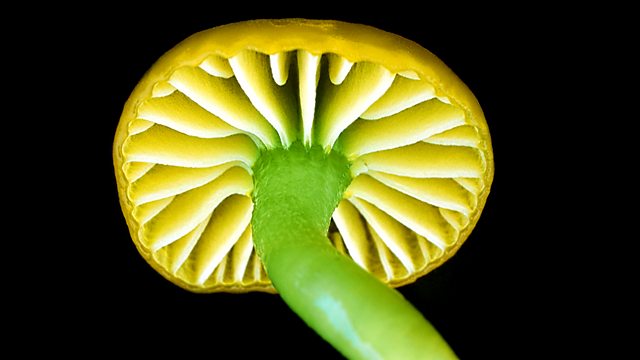 The Hidden Kingdom of Fungi
Discover underground battles as fungi fight others for food, the thousands of useful species out there which we have yet to discover, and innovative mushroom furniture.
Put any prejudices about poisonous toadstools and mould in damp corners out of your mind: this week's Forum explores fungi as an extraordinarily tough and ecologically friendly building substance that could reshape our world. Plus the hundreds of thousands of species of fungi that have yet to be named and studied: some of them may hold vital clues on how to cure diseases or solve environmental problems. Bridget Kendall is joined by fungal ecologist Lynne Boddy, Danish mycologist and photographer Jens Petersen, and San Francisco-based artist, chef and fungal furniture-maker, Phil Ross. Above photo: Hygrocybe Psittacina Photo: © Jens H. Petersen. Below clip photo: Mycelium with Hyphal Strings by Jens H. Petersen
Lynne Boddy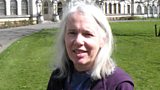 Professor at Cardiff University's School of BioSciences, Lynne Boddy is a woodland fungal ecologist, especially interested in mycelial interactions when different species of fungus compete for the same food source, the foraging behaviour of fungi, and the effect of climate change on them. She is also involved in novel uses for mycelial networks, for instance as models for other adaptive systems, such as road and railway traffic networks.
Jens Henrik Petersen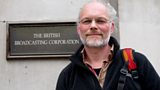 Jens Henrik Petersen is a mycologist, photographer and author of The Kingdom of Fungi. He has taught mycology at Denmark's Aarhus University for more than twenty years and has illustrated several popular books on edible mushrooms. He co-created a computer programme and online service that allows users to perform simple searches or complex identifications of fungi. You can see a small selection of Jens's photographs below as well as the main images at the top of this page.
Parasola Plicatilis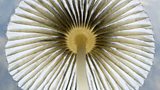 Parasola Plicatilis Photo: © Jens H. Petersen
Amazonian Mystery Tongue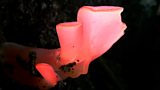 Amazonian Mystery Tongue Photo: © Jens H. Petersen
Phallus Indusiatus
Phallus Indusiatus Photo: © Jens H. Petersen
Phil Ross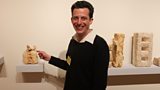 Phil Ross is an artist, inventor and self-taught mycologist who works in the realm of "biotechniques", making sculptural and architectural works from plants and fungi, and videos about live cultures. His multi-decade research into mushrooms has led to his "mycotecture" series, an experiment in using reishi mushrooms as a sustainable construction material. The original art project expanded into workshop-made fungal furniture and also what Phil hopes will be other commercial products based on fungal mycelium.
Mycelium Chair by Phil Ross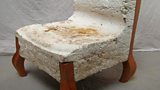 Mycelium Chair by Phil Ross Photo c/o Phil Ross