Main content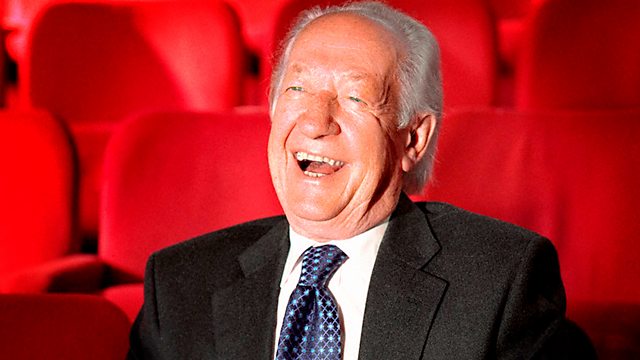 03/08/2013
Brian Matthew with more music and facts from an unforgettable era.
Last on
Music Played
The Isley Brothers

This Old Heart Of Mine

Soul (Various Artists).
Polygram Tv.

George Hamilton IV

Abilene

The Golden Age Of American Rock N Roll.
Ace.
4.

Request

The Fenmen

I've Got Everything You Need Babe

The Beat Years and The Fenmen.
The Decca Record Co Ltd.
22.

The Friends of Distinction

Grazing In The Grass

Nipper's Greatest Hits; The '60s Volume 1.
BMG.
4.

They Sang It First

The Drifters

One Way Love

Under the Boardwalk.
Atlantic.
2.

Cliff Bennett & The Rebel Rousers

I'll Take You Home

Drivin' You Wild.
BGO Records.
25.

Bobby Comstock

Your Big Brown Eyes

Night and Day: The Jubilee Records Story.
One Day Music.

Request

Sylvie Vartan

Irresistiblement

The Kinks

Tired Of Waiting For You

The Kinks - The Definitive Collection.
Polygram Tv.
6.

Loose Connections

Jackie DeShannon

Splendour In The Grass

Come and Get Me The Complete Liberty and Imperial Singles Vol. 2.
Ace Records.
15.

Sonny & Cher

But You're Mine

The Viscounts

Short'nin' Bread

Jacques Wolf / Clement Wood.
BR Music.

Freddy Finkhouse Four

Red Silk Stockings

Not Given.
4 Sons Records.

The Move

Blackberry Way

Shazam.
Esoteric Recordings.
009.

Request

Ronnie & The Relatives

I Want A Boy

She?s So Fine The Rise Of The Girl Groups.
Fantastic Voyage.

Bobby Vee

Just One More Time

Request

The Shadows

Find Me A Golden Street

The Shadows / Out of The Shadows.
EMI.
9.

Crazy Elephant

Gimme Gimme Good Lovin'

Delilah - Jukebox 60's Hits.
Old Gold.

James Gilreath

Little Band Of Gold

Teenage Crush Volume 3.
Ace Records.
16.

Both Sides Of The Record

The Rolling Stones

Honky Tonk Women

The Rolling Stones - Forty Licks.
Abkco.

The Rolling Stones

You Can't Always Get What You Want

The Rolling Stones - Forty Licks.
Abkco.

Lou Christie

She Sold Me Magic

The Buddah Years.
Unidisc Music.
4.

Aretha Franklin

Save Me

I Never Loved A Man The Way I Love You.
Atlantic.
10.

Request

Kenny Ball & His Jazzmen

So Do I

Greatest Hits Kenny Ball.
Pulse.
8.

Rod McKuen

Oliver Twist Meets The Duke Of Oil

Three In A Row

Small Faces

Afterglow Of Your Love

Cinnamon Girl

Neil Young

Everybody Knows This Is No Where.
Reprise.
1.

The 5th Dimension

Aquarius / Let The Sunshine In

25 Years Of Rock 'N' Roll 1969.
Connoisseur Collection.

The Beatles

A Hard Day's Night

The Beatles - 1.
Apple.
006.

Bob and Lucille

Eeeny- Meeny-Miney-Moe

The Showsteppers

Eeeny-meeny

The Showstoppers.
One Day Music.
11.

Request

Billy Fury

In Thoughts Of You

Ain?t Nothing But A House Party.
Sequel Records.
20.

Ted Taylor

I'll Release You

Sweet Dreams Where Country Meets Soul.
Kent Soul.
11.

Dinah Shore

Blues In The Night

The Best Of Dinah Shore.
Capitol Records.

The Shadows

Foot Tapper

The Shadows - First 20 Years At The T.
EMI.
Broadcast