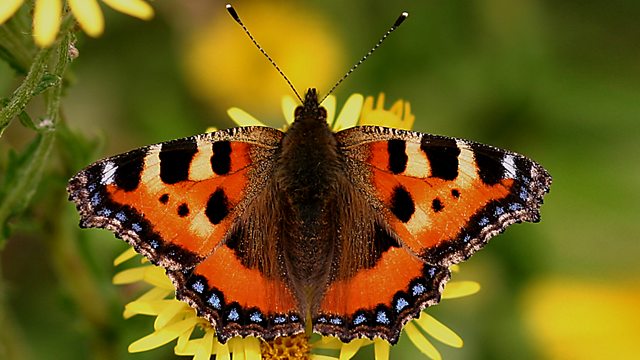 Springwatch Guide to Butterflies and Moths
Join the Springwatch team for an in-depth view of the UK's most colourful and fascinating creatures, with private lives that are often stranger than fiction. Living all over our countryside as well as in our own back gardens, butterflies and moths are the animal world's ultimate transformers. Filming their extraordinary life cycles in ultra close-up, the team bring you the latest science on their remarkable adaptations and lifestyles.
Butterflies and moths are fussy creatures with very specific needs, and as such they are susceptible to the slightest change. Over past decades, their habitat and range has shrunk significantly and a recent spate of cold, wet summers has been disastrous for them. As the BBC's Summer of Wildlife continues, the Springwatch team show that it has never been more important to give them a helping hand, and it's possible for all of us to create a butterfly-friendly haven, even in the smallest of back gardens.
Last on
How to help wildlife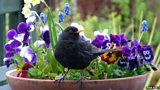 If you'd love to see more wildlife in your garden, clever choices for your borders and herb patches can give nature a helping hand.


More gardening tips to help butterflies and moths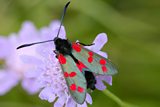 Remember the garden is still for you and your family to enjoy. Mix your favorite plants with some that are good for wildlife.
Nectar rich plants - Butterflies and moths love nectar rich plants such buddleia and lavender. Grow a variety from early spring to late autumn to keep them fed year round.
Caterpillar food plants - Caterpillars need all the help they can get so grow caterpillar food plants. Species include nettles, hops and lady's smock, and native deciduous (plants that lose their leaves in autumn) trees.
Plant in blocks – Plant a few of the same plants in the same area of the garden so they're easy for the critters to find.
Avoid insecticide – Poisons will kill the slugs and other pests but they'll also kill the butterflies. In general healthy gardens attract the insects and mammals which act as predators for pests and keep a healthy balance. But you have to stop using pesticide for this to happen.
Let your lawn grow. Simply letting the dandelions and daisies come through provides a food source in the transitional period between Spring and Summer growth. If you have the space, cultivate a patch of meadow or long grass.
Don't prune plants too hard. Dense plants provide sheltered spaces in the garden for butterflies and moths.
Use space creatively. Think about growing up things as well as across. A set of swings or a brick-wall are great places for honeysuckle.
Provide overwintering sites. A log pile or even a butterfly house is perfect shelter for butterflies. Put them in places where they catch the morning sun so any emerging butterflies can rapidly warm themselves.
Nettles – Nettles are a fantastic plant for moths and butterflies. Grow them up though the middle of a hedge and trim off stray sections. This stops the children being stung and provides a great resource for the butterflies.
Credits
| Role | Contributor |
| --- | --- |
| Executive Producer | Tim Scoones |
| Producer | Sally Cryer |
| Presenter | Chris Packham |
| Presenter | Michaela Strachan |
| Presenter | Martin Hughes-Games |