Main content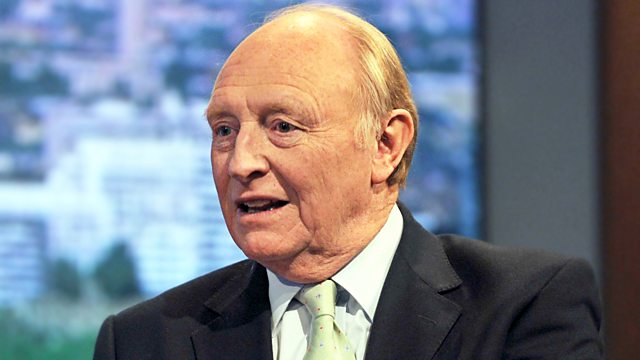 Peter Hennessy's guest is Lord Kinnock (Neil Kinnock), former Labour Party Leader.
In this series, Peter Hennessy, the leading historian of modern Britain, asks senior politicians to reflect on their life and times. In each week's conversation, he invites his guest to explore what influenced their thinking and motivated them to enter politics, their experience of events and impressions of people they knew, and their concerns for the future.
Peter's guest in this week's programme is Lord Kinnock (Neil Kinnock), the former Labour Party Leader and European Commissioner. Neil Kinnock was born in Tredegar, Wales, and was first elected to Parliament at the age of twenty-eight in 1970. He quickly established a reputation as one of the best orators in the Commons and became Labour Party Leader in 1983, when Michael Foot resigned in the wake of Labour's heaviest election defeat since the 1930s.
Kinnock set about modernising his party and trying to make it electable again, but faced a fierce battle with some on the party's 'hard' left. His attack on the Militant Tendency in October 1985 for their conduct on Liverpool council is one of the most memorable conference speeches in modern times. "I'll tell you what happens with impossible promises'" he declared, as he launched a scathing attack on Militant's tactics and told them, "you can't play politics with people's jobs and people's services."
Although Kinnock led Labour to defeat in 1987, his modernisation continued to improve the party's image and prospects. Yet despite Labour's recovery Kinnock failed to defeat John Major's Conservatives in 1992. He then resigned after more than eight years as Leader of the Opposition. In 1995, Kinnock became a European Commissioner, and later served as Vice-President of the European Commission (1999-2004).
Presenter, Peter Hennessy. Producer, Rob Shepherd.
Last on
More episodes
Next
You are at the last episode
Broadcasts