Main content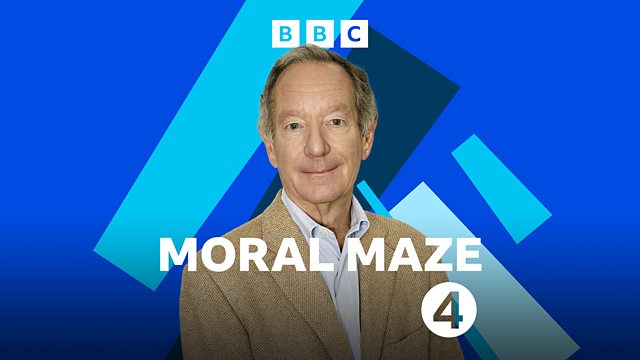 31/07/2013
Is Wagner's music morally tainted by his anti-semitism? Engaging debate chaired by Michael Buerk with Michael Portillo, Claire Fox, Melanie Phillips and Matthew Taylor.
Can art be morally contaminating? The anti-semitism of the German composer Richard Wagner still makes him a divisive figure even 200 years after his birth. In a row over a Jewish conductor for a performance of the opera Parsifal, Wagner described the Jews as "the born enemy of pure humanity and everything noble about it". Famously he was said to be Hitler's favourite composer and Wagner's works were used in propaganda by the Third Reich in the Nazification of German culture. There are even claims his operas were played to those held in concentration camps. As recently as last year protestors in Israel forced the cancellation of a concert featuring his work. The anniversary of his death is being marked by major performance at the Proms and the actor Simon Callow will be performing "Inside Wagner's Head" at the Royal Opera House. In an interview Callow says he'll confront the composer's hatred of Jews head on and publicity promises it will be as controversial as Wagner himself. Can we ever separate the beauty of art from the sin of the artist? Should we boycott performances by Wagner, even if they don't contain any anti-semitic views? And if so, why not do the same with the dozens of other 19th and 20th century artists who espoused similar views? Are those people who enjoy and are moved by performances of Wagner morally compromised? When does an image that is racist, anti-semitic or offensive become art? Does the passage of time act as a kind of moral decontaminant? Or is that the worst kind of moral relativism? Combative, provocative and engaging debate chaired by Michael Buerk with Michael Portillo, Claire Fox, Melanie Phillips and Matthew Taylor. Witnesses: Rabbi Yitzchok Adlerstein - Director of Interfaith Affairs at The Simon Wiesenthal Center in Los Angeles, Jonathan Livny - Founder of the Israeli Wagner Society, Norman Lebrecht - Music critic, author of a dozen books on music, well-known Radio 3 broadcaster and also novelist, Will Self - Novelist, critic, cultural commentator.
Last on
There's a major focus on the composer's music at the 2013 BBC Proms.
Broadcasts