Main content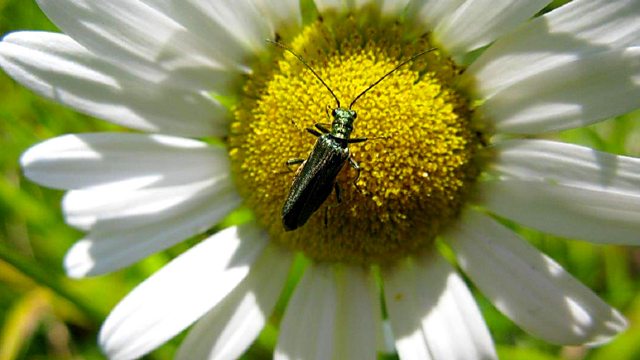 Coquet Terns
Trai Anfield travels to Coquet Island off the Northumberland coast for an encounter with the rare roseate tern in its last UK breeding colony.
This week on Living World, presenter Trai Anfield is on home ground and heading off to Coquet Island, just a mile off the Northumberland coast at Amble. Coquet Island is now the last breeding colony in Britain for the roseate tern, a charismatic seabird sharing the island with 40,000 other seabirds.
This is a rare privilege for Trai as during the roseate tern breeding season no landings are allowed on the island, nor are boats allowed close by. However guiding her through the natural history of this declining bird is RSPB's Paul Morrison, who manages the island, and BTO's Tom Cadwallander, the only person in the UK able to ring roseate terns. Even for this programme, Paul is not able to land on the island but he skilfully manoeuvres the boat just a few feet away from the nest boxes the RSPB install to assist the roseate terns to breed.
As Tom explains at the time of recording, there were only 71 breeding pairs of roseate terns on the island, making up about 99% of the UK population. The nearest large colony is in Ireland where around 1000 pairs breed at Rockabill. On Coquet Island the roseate terns share space with 3 other tern species, the sandwich, arctic and common.
Even though Trai cannot step onto the island, the spectacle of all these seabirds just feet from the shore is something she revels in while learning just a little more about this birds natural history.
Producer: Andrew Dawes.