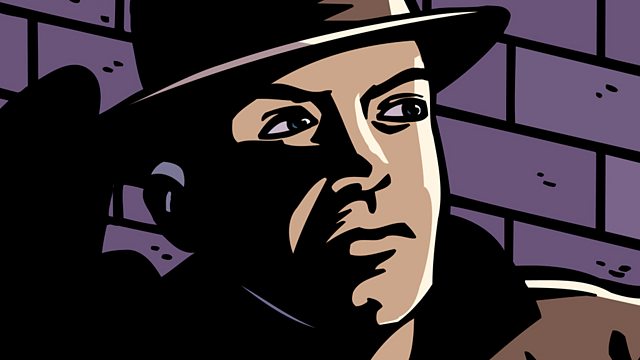 Dick and Freddie are recovering, but that doesn't stop their dogged pursuit of their female adversary.
The stirring 'Devil's Galop' heralds the arrival of Douglas Kelly as 'Dick Barton - Special Agent' in another thrilling tale of criminal masterminds, espionage and daring adventure.
Originally starring Noel Johnson, Duncan Carse and Gordon Davies, Dick Barton ran on the BBC Light Programme between 1946 and 1951, but sadly, very few original recordings survive.
With the original lost, this is a very authentic sounding re-recording of 'The Cabatolin Diamonds' using the original scripts and music, which was made for international distribution. Happily the audio was rediscovered in 2009, lurking in the vaults of the National Film and Sound Archive in Canberra, Australia.
Script by Geoffrey Webb.
Producer: Morris West
First broadcast in Australia in April 1949.
Last on