Main content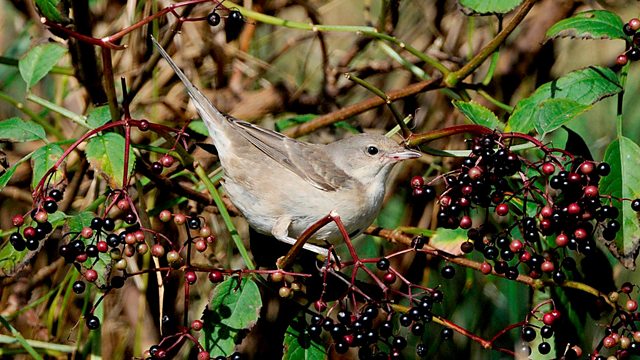 Barred Warbler
Michaela Strachan presents the story and sound of the barred warbler.
Tweet of the Day is a series of fascinating stories about the British birds inspired by their calls and songs.
Michaela Strachan presents the barred warbler. With its glaring yellow eyes, banded chest and long white-tipped tail, the Barred Warbler is always an exciting find. Look out for them in late summer and autumn, when young Barred Warblers turn up here regularly as they migrate south.
Barred Warbler (Sylvia nisoria)
Image courtesy of RSPB (rspb-images.com)
Podcast
Discover birds through their songs and calls. 265 programmes of 90 seconds, over a year