Main content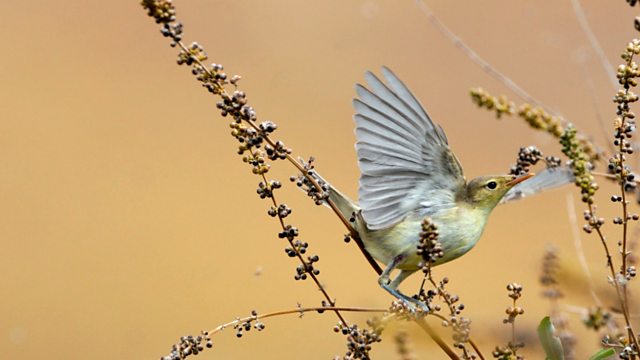 Icterine Warbler
Michaela Strachan presents the story and sound of the icterine warbler.
Tweet of the Day is a series of fascinating stories about the British birds inspired by their calls and songs.
Michaela Strachan presents the icterine warbler. Icterine Warblers are fluent mimics and include phrases of other species in their song. Their name, icterine, is derived from ikteros, the ancient Greek word for jaundice and describes the bird's spring plumage...yellowish beneath and olive brown on top.
Icterine Warbler (Hippolais icterina)
Image courtesy of Richard Brooks (rspb-images.com)
Podcast
Discover birds through their songs and calls. 265 programmes of 90 seconds, over a year