Main content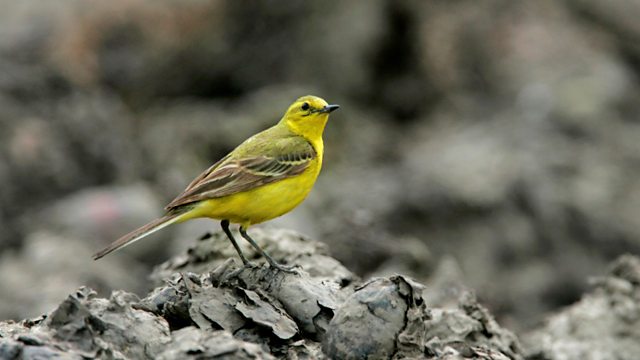 Yellow Wagtail
Michaela Strachan presents the story and sound of the yellow wagtail.
Tweet of the Day is a series of fascinating stories about the British birds inspired by their calls and songs.
Michaela Strachan presents the yellow wagtail. Arriving in April, Yellow Wagtails are summer visitors to the UK, breeding mostly in the south and east. The Yellow Wagtail has several different races which all winter south of the Sahara and all look slightly different. The birds which breed in the UK are the yellowest of all.
Yellow Wagtail (Motacilla flava)
Image courtesy of RSPB (rspb-images.com)
Podcast
Discover birds through their songs and calls. 265 programmes of 90 seconds, over a year