Main content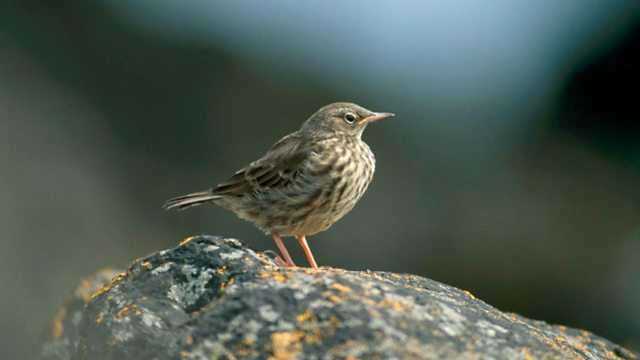 Rock Pipit
Michaela Strachan presents the story and sound of the rock pipit.
Tweet of the Day is a series of fascinating stories about the British birds inspired by their calls and songs.
Michaela Strachan presents the rock pipit. The sight of a greyish bird no bigger than a sparrow, at home on the highest cliffs and feeding within reach of breaking waves can come as a surprise. In spring and early summer, the male Pipits become wonderful extroverts and perform to attract a female, during which they sing loudly to compete with the sea-wash.
Rock Pipit (Anthus petrosus)
Image courtesy of RSPB (rspb-images.com)
Podcast
Discover birds through their songs and calls. 265 programmes of 90 seconds, over a year