Main content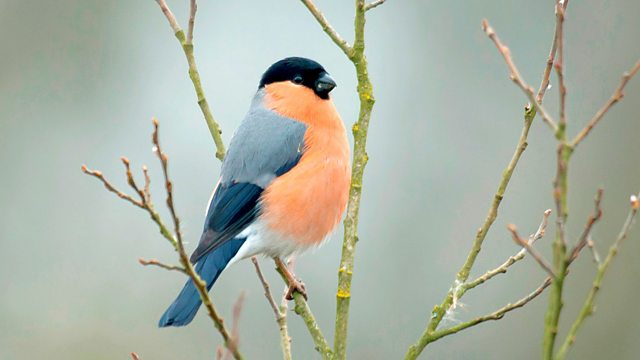 Bullfinch
Michaela Strachan presents the story and sound of the bullfinch.
Tweet of the Day is a series of fascinating stories about the British birds inspired by their calls and songs.
Michaela Strachan presents the Bullfinch. The males have rose-pink breasts and black caps and are eye-catching whilst the females are a duller pinkish-grey but share the black cap. Exactly why they're called Bullfinches isn't clear - perhaps it's to do with their rather thickset appearance. 'Budfinch' would be a more accurate name as they are very fond of the buds of trees, especially fruit trees.
Bullfinch (Pyrrhula pyrrhula)
Image courtesy of RSPB (rspb-images.com)
Podcast
Discover birds through their songs and calls. 265 programmes of 90 seconds, over a year