Main content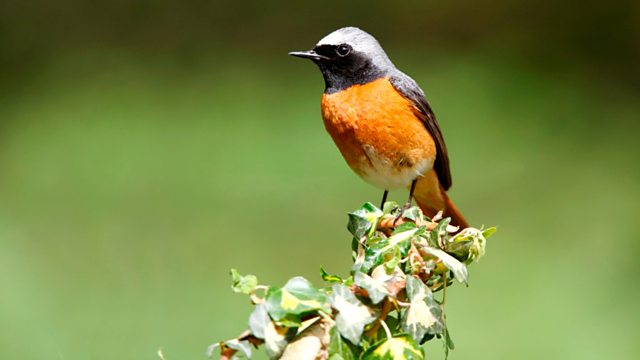 Common Redstart
Michaela Strachan presents the story and sound of the common redstart.
Tweet of the Day is a series of fascinating stories about the British birds inspired by their calls and songs.
Michaela Strachan presents the common redstart. Redstarts are summer visitors from sub-Saharan Africa. The males are very handsome birds, robin-sized, but with a black mask, white forehead and an orange tail. John Buxton gave us a fascinating insight into their lives when, as a prisoner of war in Germany, he made a study of them.
Common Redstart (Phoenicurus phoenicurus)
Image courtesy of Nigel Blake (rspb-images.com)
Podcast
Discover birds through their songs and calls. 265 programmes of 90 seconds, over a year