Main content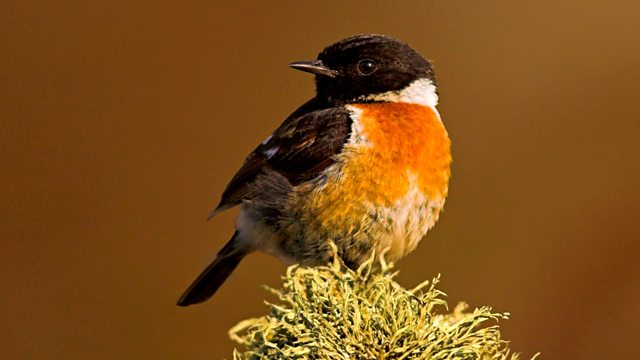 Stonechat
Michaela Strachan presents the stonechat.
Tweet of the Day is a series of fascinating stories about our British birds inspired by their calls and songs.
Michaela Strachan presents the Stonechat. Stonechats are well named: their call sounds just like two pebbles being struck together. The males are striking birds with a black head, white collar and orange chest and are about the size of a plump robin.
Michaela writes on the Radio 4 blog about why Tweet of The Day is meaningful to her.
Stonechat (Saxicola torquata)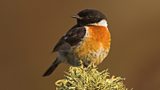 Image courtesy of RSPB (rspb-images.com)
Podcast
Discover birds through their songs and calls. 265 programmes of 90 seconds, over a year