Main content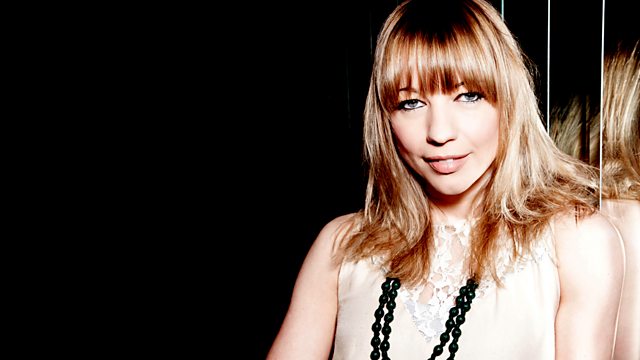 Girls on Film
What is the glamour industry really like? Sara Cox talks to young women who get naked on camera to discover what their everyday lives are like and what dangers they may face.
Everyone wants to be famous and an increasing number of young, attractive girls have found a way of getting a glimmer of that fame while earning a fast buck.
In Girls On Film, Sara Cox talks to women who get naked on camera for a living to discover what life as a 'glamour girl' is really like.
Flick through your TV late at night and you'll find dozens of TV stations dedicated to live 'babes' - video chat channels where young women take calls from viewers live on-air and bare (almost) everything.
Yet more opportunities are available on webcam sites, where guys get to 'enjoy' glamour girls using live chat and, if they pay a little more, virtual 'private rooms'.
Letesha, Lily and Beth are all in their 20s and all in the glamour industry. They tell us what it's like appearing on these sorts of channels. What are the risks? What did their family and friends say when they found out what they do for a living? What do their futures hold?
We also meet Danica Thrall, who found fame in a reality TV documentary called Sex, Lies and Rinsing Guys, and went on to appear in last year's Celebrity Big Brother. She has loads of experience in the glamour industry, from 'babe channels' to the front cover of FHM.
She knows the risks and the pitfalls, so what would she say if her daughter wanted to go down the same career path?
And we meet Dan, who admits logging on to webcam sites most days. How does he see his relationship with the girls who take their clothes off for his enjoyment?
Finally, we hear from a celebrity agent who knows what happens to the career prospects of girls who strip naked on camera.
Girls On Film is a rare chance to get inside a mysterious world and hear the unblemished truth about life in front of the camera.
Last on
Music Played
London Grammar

Wasting My Young Years

Disclosure & Ed Macfarlane

Defeated No More

Naughty Boy

La La La (feat. Sam Smith)

HAIM

Falling

Polydor / National Anthem.

Chase & Status

Lost & Not Found (feat. Louis M^ttrs) (feat. Louis M^ttrs)

Chris Malinchak

So Good To Me
Broadcast