Main content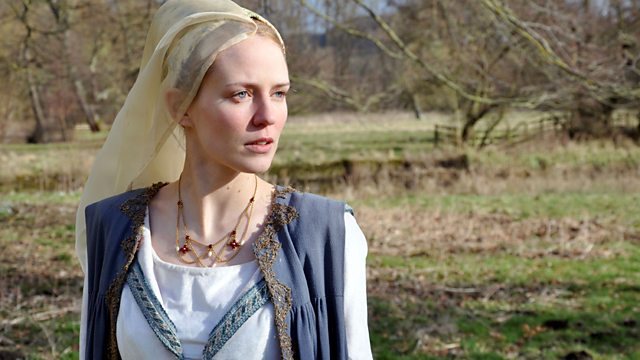 Philippa Gregory reveals the stories of three women at the heart of the Wars of the Roses - the 'White Queen' Elizabeth Woodville and her rivals Margaret Beaufort and Anne Neville.
Philippa Gregory reveals the true stories of three remarkable women who lived through the treason and bloodshed of the dynastic conflict we call the Wars of the Roses. Gregory argues that it is impossible to understand this volatile and pivotal moment in English history without understanding the women at the heart of the family feuds that tore the nobility apart. They are as vital as any of the kings and nobles that conventional history concentrates upon. This was a battle between kin not countries, and the loyalties, rebellions, plots and betrayals of these women were decisive in shaping the history of England.
The White Queen is Elizabeth Woodville, a beautiful commoner who enchanted a king and became the first truly English woman to sit on the throne. Gregory recounts in extraordinary detail how Woodville saw her family murdered, her children endangered and she was labelled a witch, but survived and thrived in the midst of war and conspiracy. She carried the banner of the House of York through this turbulent era.
Gregory also brings to vivid life the rivals of White Queen. Margaret Beaufort was a stalwart of the House of Lancaster, the child bride who devoted her life to the cause of her son Henry Tudor. She conspired and schemed against anyone who would deny him his destiny. Gregory captures a woman driven by religious piety and power politics who survives terrible hardship.
Anne Neville was the privileged daughter of the most powerful noble in the land, the Earl of Warwick. As a young woman, Anne is sucked into the great power struggles of the period and sees her life transformed from one of gilded luxury into one of terrible danger. Gregory describes how Anne becomes a crucial figure in the dynastic alliances that changed the nation's history.
More episodes
Previous
You are at the first episode
Credits
| Role | Contributor |
| --- | --- |
| Presenter | Philippa Gregory |
| Director | Sarah Jobling |
| Producer | Sarah Jobling |