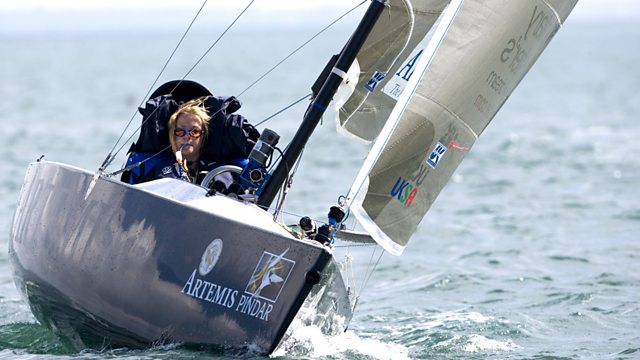 A Race Against Time: Hilary Lister's Round Britain Dream
It's a big enough challenge to sail solo around the coast of Britain. But to do it when the only part of your body you can move is your head, and all the time you are suffering intense and continuous pain, takes a very special kind of sailor. This film follows the extraordinary story of quadriplegic Hilary Lister as she undertakes a 3,000 mile voyage around Britain.
Hilary controls the sails and steering of her yacht by three tubes through which she sucks or blows. It is the only movement left to her as, stricken by a degenerative disease, her body is shutting down. Six times Hilary collapses and is rushed to hospital. Six times she sails on. Over the three month voyage, the film embraces the relationships in her life, her daily fight to live and breathe, her past life as a talented musician and sportswoman, and her attitude to the disease that has struck her down.
Credits
| Role | Contributor |
| --- | --- |
| Producer | Peter Williams |
| Director | Peter Williams |