Main content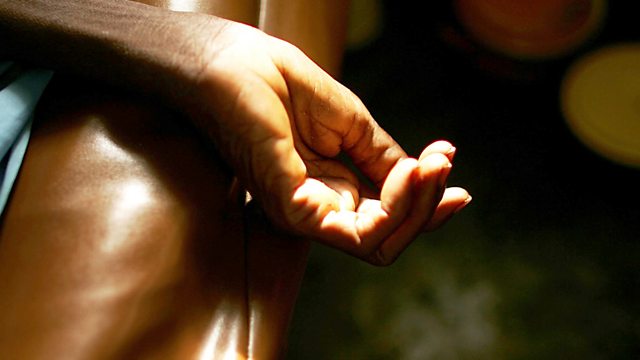 Spain: Operation FGM
In Spain, a doctor offers reconstructive surgery to women who had female genital mutilation. Linda Pressly hear the stories of Rosa and Wenkune. Will the operation work?
In Barcelona, a doctor offers reconstructive surgery to women who had female genital mutilation when they were children. Recorded over 6 months, Linda Pressly hears the stories of Rosa and Wenkune - Spanish women of African origin. FGM has caused them both a good deal of trauma. Will the operation change how they feel about themselves? What difference will it make to their intimate relationships? And what motivates Dr Barri Soldevila - a busy surgeon in a private hospital - to prioritise these procedures and offer them free of charge?
Reporting FGM
The police are there to help if you have been a victim of Female Genital Mutilation or have any information about this crime taking place. They advise that you call Crimestoppers on 0800 555 11 or the NSPCC's FGM helpline on 0800 028 3550 to report this crime or for help, advice and support. Be reassured calls will be dealt with sensitively and you can remain anonymous.
Foreign and Commonwealth Office
Information from the FCO about female genital mutilation, and what to do if you know someone who is at risk of FGM.
https://www.gov.uk/female-genital-mutilation
If you or someone you know has been affected by FGM, the following organisations can offer information and support.
Daughters of Eve works to advance and protect the physical, mental, sexual and reproductive health rights of young people from female genital mutilation practising communities. If you have had any form of FGM they can give you advice, including about the different medical reversal options, advice about childbirth and how to live as healthily as possible with FGM. They can also give advice about what you can do to minimise the risk of FGM happening to you or someone you know. If you would like to contact Daughters of Eve you can email using the contact form on their website or get in touch by text
Text: 07983 030 488 www.dofeve.org
The Foundation for Women's Health, Research and Development (FORWARD) is a campaign and support charity providing help with FGM. If you have personal experience of, or know of anyone who has undergone FGM, FORWARD can provide support, advice and information about accessing specialist health care and counselling for girls and women affected by FGM. If you would like any help or advice or simply want to talk to someone about your experience you can get in touch - the charity is staffed by sensitive and approachable African women who, as well as English, speak Arabic and several other African languages.
Phone: 020 8960 4000 http://www.forwarduk.org.uk/
Details of specialist clinics run by experienced professionals that provide health care and assistance to girls and women affected by FGM
http://www.forwarduk.org.uk/resources/support/well-woman-clinics.