Main content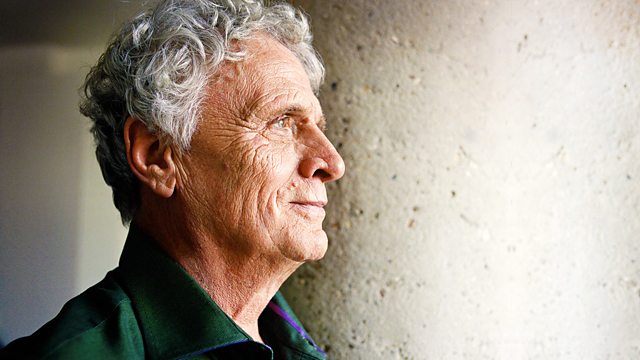 Food Work in Hospital Wards; The Bangladesh/India Border
Laurie Taylor considers a study of a divided village along one of the most dangerous crossings in the world. Also, malnutrition amongst older patients.
The Bangladesh/India border - As India sets about constructing a metal curtain along the full length of its border with Bangladesh, Cambridge anthropologist, Delwar Hussain travelled to the remote village of Boropani, which straddles the frontier, to see how the lives of ordinary people are being affected by the tussle between Dhaka and its emerging superpower neighbour. He talks to Laurie Taylor about the social and intimate lives of the people he met and a cross border coal industry that has little respect for the past, people or the environment. By focusing on the peripheries, his research exposes the promise and danger at the heart of the globalised world.
'Dirty work', emotional labour and the professionalisation of nursing - a qualitative study of meal services for older people at 4 UK hospital sites. Around 60% of UK patients aged 65 or older are at risk of malnutrition while in hospital. Ben Heaven discusses timely research into 'food work' and feeding assistance on hospital wards.
Producer:Jayne Egerton.
Ben Heaven
Research Associate, institute of Health and Society, Newcastle University
Find out more about Dr Ben Heaven
Abstract: Food work and feeding assistance on hospital wards
Ben Heaven, Claire Bamford, Carl May, Paula Moynihan
DOI: 10.1111/j.1467-9566.2012.01515.x
Sociology of Health & Illness
Volume 35, Issue 4, pages 628–642, May 2013
Delwar Hussain
Writer and anthropologist
Find out more about Delwar Hussain
Boundaries Undermined: the Ruins of Progress on the Bangladesh-India Border 
Publisher: C Hurst & Co Publishers
ISBN-10: 1849042322
ISBN-13: 978-1849042321

Ethnography Award
Thinking Allowed in association with the British Sociological Association announces a new annual award for a study that has made a significant contribution to ethnography: the in-depth analysis of the everyday life of a culture or sub-culture.
Are you involved in social science research and completing or will have completed an ethnography this year? The Award is open to any UK resident currently employed as a teacher or researcher or studying as a postgraduate in a UK institution of higher education.
An entry should be a completed ethnography, a qualitative research project which provides a detailed description of the practices of a group or culture. Any sole authored book or peer reviewed research article published during the calendar year of the award will be eligible.
The judges for the Award are Professor Dick Hobbs, Professor Henrietta Moore, Dr Louise Westmarland, Professor Bev Skeggs. The Chair is Professor Laurie Taylor. (Please do not contact any judges directly).