Main content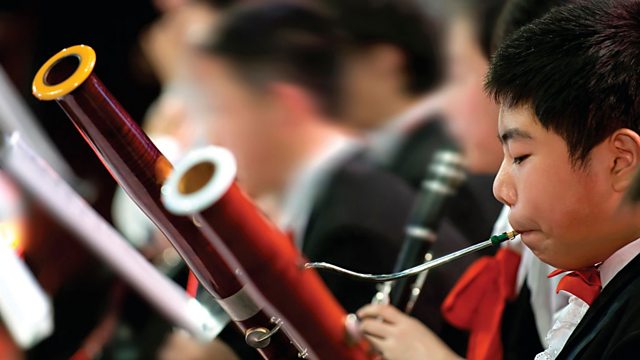 Prom 13: National Youth Orchestra of the United States of America
Another chance to hear performances of works by Tchaikovsky, Shostakovich and Sean Shepherd.
with Jonathan Swain - and another chance to hear the National Youth Orchestra of the USA and Valery Gergiev at Sunday night BBC Prom with a programme of Tchaikovsky, Shostakovich and a new work by Sean Shepherd.
Presented by Penny Gore at the Royal Albert Hall, London
Sean Shepherd: Magiya (BBC co-commission with Carnegie Hall: European premiere)
Tchaikovsky: Violin Concerto
Joshua Bell (violin)
Approx 2.45pm
Shostakovich: Symphony No. 10 in E minor
National Youth Orchestra of the United States of America
Valery Gergiev (conductor)
The UK debut last Sunday night of the newly-formed National Youth Orchestra of the USA under conductor Valery Gergiev. The concert opened with the European premiere of American composer Sean Shepherd's Magiya, inspired by Russian musical traditions. Violinst Joshua Bell is soloist in Tchaikovsky's ever-popular Violin Concerto, and the Prom ended with Shostakovich's mighty 10th Symphony.
Plus highlights from the 2012 Cheltenham Festival.