Main content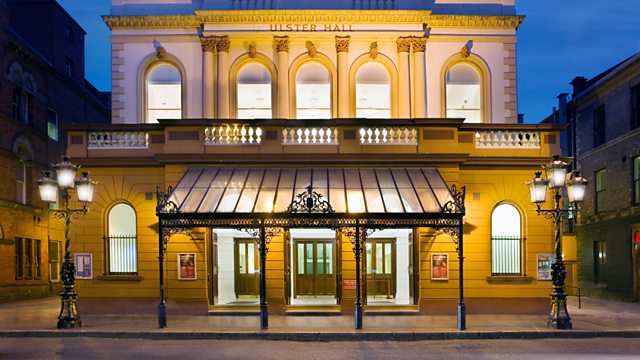 Norwegian pianist Christian Ihle Hadland plays at the Ulster Hall in Belfast. Bach: French Suite No 6 in E. Berg: Sonata, Op 1. Beethoven: Sonata No 18 in E flat, Op 31 No 3.
Christian Ihle Hadland is one of Norway's most exciting young pianists. He continues the Ulster Hall Piano Series with a programme of Bach, Berg and Beethoven. At the heart of the concert is Berg's Opus 1 - a sonata which the composer initially intended to have a traditional three movement structure. After completing the first movement however he struggled to continue and turned to his teacher Arnold Schoenberg for advice. Schoenberg concluded that his pupil had simply said all there was to say.
Bach: French Suite No.6 in E major
Berg: Sonata, Op. 1
Beethoven: Sonata no.18 in E flat major, Op.31 No.3
Christian Ihle Hadland, piano.