Main content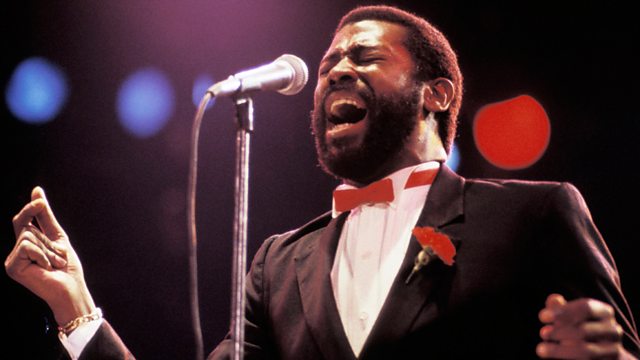 Don't Leave Me This Way
The impact of the soul classic 'Don't Leave Me This Way', written by Huff, Gamble and Gilbert. With Richard Coles. From July 2013.
Don't Leave Me This Way was written in the early 1970s by songwriters Huff, Gamble and Gilbert who were the composers behind the famous black American Philadelphia Sound. It was first performed by Harold Melvin and the Blue Notes, featuring Teddy Pendergrass on lead vocals, and later became a hit for Thelma Houston and the Communards. As the title suggests, the song is all about longing, yearning and loss. Remarkable stories in this edition of Soul Music reflect the pain expressed in this soul classic, including one told by Dr Dan Gottlieb, a quadriplegic therapist who befriended Teddy Pendergrass after he became paralysed in a car accident. Sharon Wachsler recalls dancing to the version made famous by The Communards in 1986 before a devastating illness left her housebound and reliant on her beloved service dog Gadget, who gave her a reason to keep going. When he died, the song was the only way she could express her grief over his loss. The Reverend Richard Coles, formerly of The Communards, talks about the significance of Don't Leave Me This Way as a dancefloor anthem for young gay men in the 1980s that was later to become associated with the AIDS epidemic that took so many of their lives.
Producer: Maggie Ayre.
Last on
Broadcasts

Why Sam Cooke's 'A Change Is Gonna Come' became a Civil Rights anthem