Main content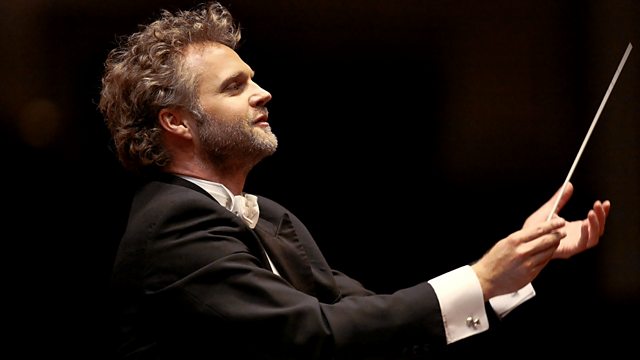 Prom 9: Stenhammer, Szymanowski and R Strauss
Another chance to hear Thomas Sondergard conduct the BBC National Orchestra of Wales in pieces by Stenhammer, Szymanowski and R Strauss.
with Jonathan Swain - and a second chance to hear the BBC National Orchestra of Wales and Thomas Søndergård at last Thursday night's BBC Proms with three of the most colourful orchestral scores in the repertory
Presented by Petroc Trelawny at the Royal Albert Hall, London
Stenhammar: Excelsior!
Szymanowski: Symphony No. 3, 'The Song of the Night'
approx 2.40pm
R Strauss: An Alpine Symphony
Michael Weinius (tenor)
BBC National Chorus of Wales
BBC Symphony Chorus
BBC National Orchestra of Wales
Thomas Søndergård (conductor)
Imogen Cooper (piano)
Evocations of Nordic forests, Persian gardens and snow-capped mountains featured in Thomas Søndergård's first Prom as Principal Conductor of the BBC NOW. Stenhammar's joyful Excelsior! is an upbeat to the opulent, exotic sound-world of Szymanowski's Symphony No. 3, 'The Song of the Night'. And Strauss's epic Alpine Symphony is as much a statement of the composer's personal philosophy as a description of the natural world at its most dramatic.
Plus highlights from the 2012 Cheltenham Festival.