Main content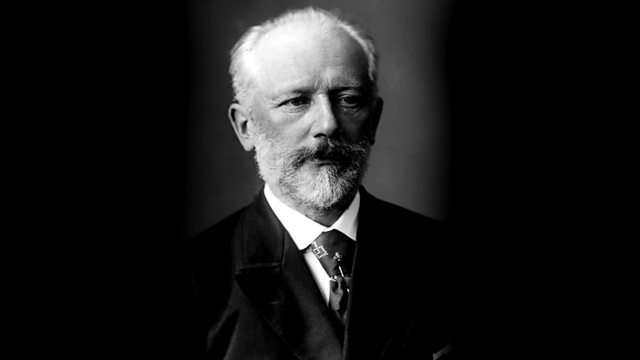 Donald Macleod looks at Tchaikovsky's student years, then follows him to Moscow where he finds a new job and fall in love. 1/5.
Donald Macleod begins a week of programmes exploring the life and work of Pyotr Il'yich Tchaikovsky. Tchaikovsky played a crucial role in the creation of a new, national musical tradition in his homeland; eventually becoming Russia's greatest musical export and one of the most popular composers of the Romantic era.
Despite his obvious musical talents, Tchaikovsky decided to pursue a career in law. In this first programme, Donald Macleod tells how the young government clerk eventually overcame his doubts and became a student at the St. Petersburg Conservatory. Donald then follows him to Moscow, where Tchaikovsky took on a new teaching job and his first significant love affair.
Tchaikovsky: Eugene Onegin, Entr'acte and Waltz
Gothenburg Symphony Orchestra
Neeme Järvi, conductor
BIS SACD-1468, CD1 tk10
Tchaikovsky: My genius, my angel
Ljuba Kazarnovskaya, soprano
Ljuba Orfenova, piano
Naxos, 8555371, CD1 tk2
Tchaikovsky: Piano Sonata in C# minor Op.80, II. Andante
Leslie Howard, piano
Helios, CDH55215, CD1 tk3
Tchaikovsky: Romeo and Juliet Fantasy Overture
Simon Bolivar Symphony Orchestra of Venezuela
Gustavo Dudamel, conductor
Deutsche Grammophon, 4779355, CD1 tk3
Tchaikovsky: Voyevoda, Act III: "Get them! Let's go into the house Maryal!" - "Glory, glory to the Russian heart!"
The Academic Big Choir of Central Television and All-Union-Radio
USSR Ministry of Culture Symphony Orchestra
Vladimir Kozhukhar, conductor
Melodiya
MEL CD 1001869/2, CD2 tks15-17.
More episodes
Previous
You are at the first episode