Main content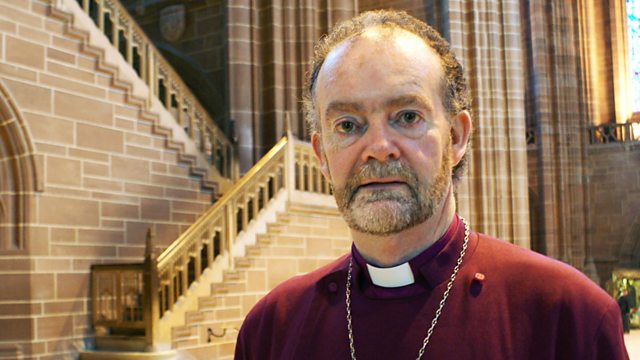 James Jones explores the personal stories of individuals in the world of banking and big business. He talks to Barclays CEO Antony Jenkins and the Archbishop of Canterbury.
The financial crash of 2008 has led to the biggest economic crisis the country and the world has faced since the 1930s. Was this crisis a moral as well as an economic one, and if it was, what are the lessons that might be drawn from it? In this three part series the Bishop of Liverpool, James Jones, steps back from the technical analysis of risk and derivatives to consider the morality of individuals, organisations and the platform on which our economic system is built. He is joined by senior bankers, former bankers and opinion formers to reflect on why some people behave badly while others behave well, how you might build a virtuous company, and whether Capitalism encourages or discourages the human values that are needed for society to flourish.
The focus of today's programme is on individuals in the world of banking and big business, their personal stories, the dilemmas they faced, and how they ( and we) make moral choices. James hears from former city and Wall street traders about the effect on their behaviour of the culture of the city; - the long hours and testosterone, the speed of trading which leaves no time for reflection, and the competitive process during which the human story can be lost.
The programme begins in a casino - a metaphor, say some, of the mentality that characterised the recent behaviour of the bankers. The Archbishop of Canterbury, Justin Welby, tells James about the buzz of closing a deal as an oil executive and how he found a way to resist the temptations that working in the industry offered. James discusses the extent to which individuals should take the blame for the crisis with Johnny Cameron, former head of RBS's investment division, and the chief executive of Barclays Antony Jenkins.
More episodes
Previous
You are at the first episode