Main content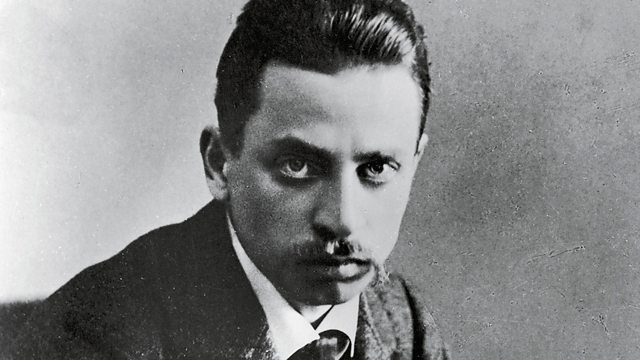 Rilke's Sonnets to Orpheus - Dancing the Orange
Prof Karen Leeder reveals the remarkable story of the creation and continuing appeal of a great modern masterpiece, the Sonnets to Orpheus by poet Maria Rainer Rilke.
Karen Leeder is fascinated by one of the great modernist works of literature of 1922; not James Joyce's 'Ulysses', published in February, nor 'The Waste Land' by T. S. Eliot, but Maria Rainer Rilke's 'Sonnets to Orpheus'.
After a lifetime wandering about Europe Rilke was at last able to settle when his patron, Werner Reinhart, bought the Château de Muzot in the Swiss Valais so that he could live there, and write. His aim was to complete his monumental work,'The Duino Elegies'. But this plan was interrupted in February when, 'completely unexpected' the 'Sonnets to Orpheus' broke upon him'. Within three weeks he had completed 55 poems, of great variety, but all sonnets.
Rilke didn't like English and never visited Britain. Yet the 'Sonnets to Orpheus' have fascinated English language readers and writers ever since they appeared. There have been translations every decade, the most recent, and brilliant, by Martyn Crucefix, published just last year. Don Paterson's 'Orpheus', which he calls versions, rather than translations of the sonnets, is considered his finest work.
Karen Leeder talks to both writers, and the Greman scholar and poet Rüdiger Görner, teasing out the major issues they address; death, love and, the creation and role of poetry - for Rilke a song of praise for life, and even death, in a creation without God, through which meaning is accomplished.
Karen, who is the Professor of German at Oxford University, and one of the editors of 'The Cambridge Companion to Rilke' visits the Château de Muzot. With Nanni Reinhart, who lives there now, she considers the impact of the place of their composition on the poems. Leading us through the nuances of their meaning, she alerts us to the beauty and power of Rilke's 'Sonnets to Orpheus'.
"There upped a tree." The view from Rilke's writing desk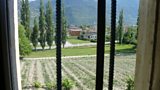 The Chateau de Muzot where Rilke lived and wrote the 'Sonnets to Orpheus'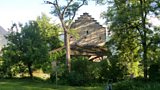 Rilke said that after writing he would walk around the tower, stroking it as if it were a live animal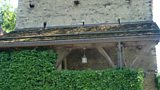 Karen Leeder (left) interviewing Nanni Reinhart, of the family which bought Muzot for Rilke, and who lives there now