Main content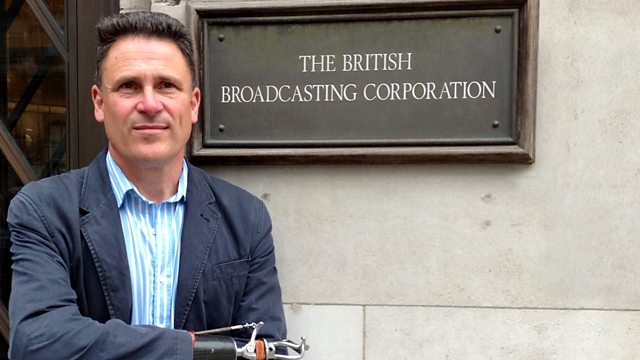 The Cambodia Trust
Chris Moon, motivational speaker, amputee ultra distance athlete and former landmine clearance specialist,
presents the Radio 4 Appeal for The Cambodia Trust
Reg Charity:1032476
To Give:
- Freephone 0800 404 8144
- Freepost BBC Radio 4 Appeal, mark the back of the envelope The Cambodia Trust.
Last on
The Cambodia Trust
The Cambodia Trust, established as a reaction to the terrible legacy of landmines in Cambodia, is now the world's leader in the training of Prosthetists (those who fit artificial legs) and Orthotists (those who fit supports and corrective devices).  The knowledge and expertise developed in Cambodia is now being applied across the region, in Indonesia, Sri Lanka, Philippines and Myanmar, to impact the lives of those with disabilities.

Working with local partners and Governments, we bring free and functional prosthetic and orthotic services to the Southeast Asia region. We do this through providing professional training schools, quality rehabilitation services, small business support and by facilitating access to education and employment.

The work of The Cambodia Trust opens up a whole new world of opportunities for persons with disabilities: Opportunities for education and employment and opportunities to participate in the life of the community. Even more than that, our work restores dignity and hope to people who are often rejected by society.

A prosthetic leg provided by The Cambodia Trust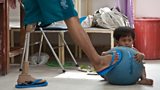 A man we fitted with a prosthetic leg is able to play with his young child
Children fitted with prosthetic and orthotic devices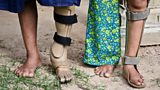 Two children with congenital defects are fitted with prosthetic and orthotic devices by The Cambodia Trust
Prosthetic and orthotic specialists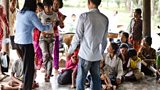 People with disabilities meet in their community to be assessed by our team of prosthetic and orthotic specialists
Building a prosthetic device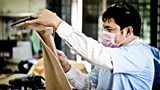 One of the Prosthetist-Orthotists we have trained, is seen here building a prosthetic device in the Cambodian School of Prosthetics and Orthotics School
Join our Facebook Community
The place where you can find out more about the charities you support and ask them how they are spending your donations.
Broadcasts