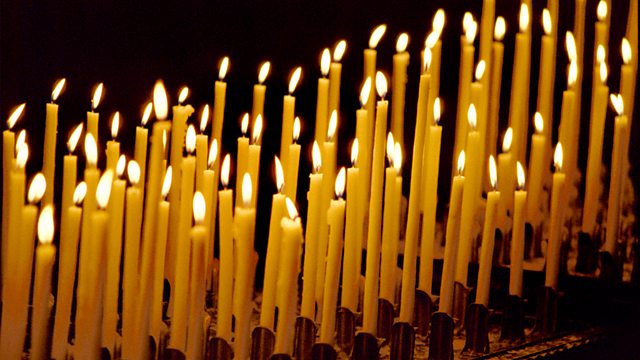 19/07/2013
A spiritual comment and prayer to begin the day with Claire Campbell Smith.
Last on
Claire Campbell
Good morning.   I'll soon be celebrating my half-century and with that comes a certain amount of reflection on the aging process.   Today's cultural emphasis is on all things new, but I never cease to be fascinated by the old.   I remember the awe I felt when I first visited the Natural History Museum and was met by an enormous dinosaur.   On this day in 1983, the museum unveiled a new dinosaur, the Baryonyx Walkeri, thought to have lived 125 million years ago and the most complete skeleton ever found in Britain.  Equally awe-inspiring were the tombs of Egypt's Valley of the Kings and this month, I'm travelling to Namibia, where I'll see rock art created by ancient African civilisations.  The teenagers going with me have been seriously unimpressed by pictures of these rock paintings, but I'm hoping that'll change in situ!
With an increasingly aging population, we now have abundant opportunities to draw on the experience of those who've lived through different times, with an alternative perspective to today's bias towards the immediate and the ephemeral.  One of the many names given to God in the Bible is 'Ancient of Days'.   It's inspired images of God as a very old and a very young man, who existed before time began and will do so for ever.   Despite our increasing longevity, our lives on this earth will eventually end.  But to us, and to our world, whose frailty is highlighted by constant reports of climate change, the God of the past, present and future offers a perspective of eternity and invites us to trust in him.
Heavenly Father, who orders all things for our eternal good, give us a firm trust in your love and care, that rising above our anxieties, we may rest on you, the rock of everlasting strength.  Amen.