Main content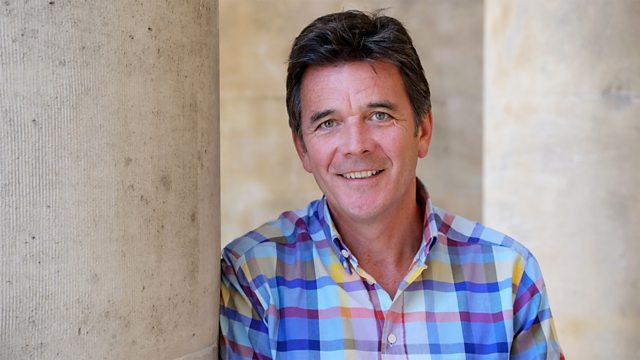 Appendicitis, Artificial hips, Temporal Arteritis, Urinary stones
Tailor made artificial hips - why we should learn more from failed joint replacements. The headache that really can be blinding and can cost you your vision unless treated promptly. Plus - why Elton John is waiting two weeks for his appendix operation that has caused him to cancel his European tour.
Programme Transcript - Inside Health
Downloaded from www.bbc.co.uk/radio4
THE ATTACHED TRANSCRIPT WAS TYPED FROM A RECORDING AND NOT COPIED FROM AN ORIGINAL SCRIPT.  BECAUSE OF THE RISK OF MISHEARING AND THE DIFFICULTY IN SOME CASES OF IDENTIFYING INDIVIDUAL SPEAKERS, THE BBC CANNOT VOUCH FOR ITS COMPLETE ACCURACY.
INSIDE HEALTH
Programme 4.
TX:  16.07.13  2100-2130
PRESENTER:  MARK PORTER
PRODUCER:  ERIKA WRIGHT
Porter
Hello. In today's programme:  Are you drinking enough? I meet a surgeon who believes drinking more throughout the day – particularly during hot spells like this -  could help slow the rise in people troubled by kidney stones – a fate that already awaits one in 10 of us in the UK at some stage during our lives.
Blinding headaches – an Inside Health listener wants to know why it took so long to diagnose the cause of her symptoms, when time really wasn't on her side…
Clip
One day I got terrible double vision in one eye, so I phoned 111 and they told me to go straight to A&E within an hour.
Porter
And artificial hips - why we should be learning from recent failures in order to develop better hips that are tailored to the individual.
Music – Song for Guy
But first Sir Elton John – or, to be precise, his appendix!
Sir Elton has postponed the rest of his European tour because he has appendicitis. Not unusual in itself – at least one in 15 people in the UK will develop the condition by the time they are the singer's age - 66. But, unlike him, they will probably be offered urgent surgery to remove the appendix before it bursts leading to peritonitis – a potentially life threatening infection of the abdominal cavity.
So why has Sir Elton been given a course of antibiotics and booked in for a routine op a few weeks down the line?
Dileep Lobo is Professor of Gastrointestinal surgery at the University of Nottingham.
Lobo
Mark, although I don't know the details of Sir Elton's case I presume that he had an appendicular abscess and ever since the late 19th Century it has been shown that antibiotics are probably the treatment of choice for patients who have an appendicular abscess because surgery's often fraught with complications and antibiotics tend to calm the disease down and in many instances patients can go on to have an appendectomy after the disease has resolved.
Porter
It's an unusual presentation of appendicitis – where the appendix effectively bursts and is then walled off in an abscess – is that what happened?
Lobo
That is correct.  So it's a contained infection and it doesn't spread to the rest of abdominal cavity.
Porter
What about using antibiotics in acute appendicitis?
Lobo
Well the use of antibiotics in acute appendicitis was a relatively new concept and all the trials have shown that for acute uncomplicated appendicitis – that is appendicitis where there's no gangrene or no perforation – at the end of one year after treatment 65% of patients treated primarily with antibiotics did not need to have an appendectomy.  So in effect we're saving 65% of patients of having an operation for appendicitis.
Porter
But are you just delaying the inevitable?  You obviously follow them up for a year but what about further on down the line, is this appendix likely to cause trouble and result in surgery later?
Lobo
That is unknown at the moment because the follow ups for these studies have ended at one year so we don't know what the long term follow up is.
Porter
This is obviously a new area of research but how widely used is it, I mean do most hospitals now try antibiotics first line in some people with appendices?
Lobo
No it's not first line therapy in most hospital, however, it is often difficult to get patients with acute appendicitis into theatre straightaway, so in most hospitals patients are treated with antibiotics when they come in with a diagnosis of acute appendicitis.  In a number of instances when the patients are revealed the next morning or later on in the day the symptoms have subsided a bit and those patients can be successfully managed with antibiotics.
Porter
Professor Dileep Lobo.
Artificial hips have had more than their fair share of headlines recently following worryingly high failure rates for some of the more recent types.  Put simply, many of them are not lasting anywhere near as long as they should do. But what happens to the hips that fail and have to be removed?
One could imagine that similar premature component failure in the car or aircraft industry would prompt careful analysis of the offending part to prevent it happening again. But in the world of orthopaedics, a failed hip is more likely to end up in the bin than under the microscope.
A team of scientists, engineers and surgeons in Southampton wants to change that. They have come together to analyse premature failures and feed what they learn back into product development, and into novel ways of selecting the right joint for the right patient.
The group was set up by Jeremy Latham, Consultant Orthopaedic Surgeon at Southampton General Hospital.
Latham
What really interests me in the outcome of joint replacement surgery is how the influence of the patient's own factors determines outcome, we have really no idea.  If I were to have a hip replacement I don't know if I'd react to certain materials, generally people don't, but there are certainly a number of patients who might have an allergy to some of the components of hip replacement, we don't identify that.  So by analysing failure and looking at not just at the implant but the patient factors which have led to failure we hope we can produce some form of pathway so we can identify patients before they have surgery in order to give them the best implant for them.  We're linking up with a huge GP research database which basically has the records of everybody in the UK with what we can do here, so we can see what drugs you've been on, what other diagnoses you might have had, which may have an influence on the outcome of your hip replacement.
Porter
So the aim would be to feed all of that information back in to "tailor" (in inverted commas) your next hip or indeed your new hip, first time round?
Latham
Well what we hope to do is use that information to inform the whole process of manufacturing and design of joint replacement so that we can offer almost like a bespoke service eventually.  So ideally if you came to an orthopaedic clinic with an arthritic hip we could put you into our algorithm and say you're a man of a working age with these diagnoses, we think the best hip replacement for you is going to be x, y or z for the following reasons.
Porter
What about looking at the hip itself – the prosthesis that you put in, the piece of metal?
Latham
What spurred us to take action here in Southampton is dealing with a number of problems with metal hips and when I started seeing some problems with these hips, not just from here but from elsewhere because of my specialist practice, I found some very interesting people in Southampton in the engineering department and they're experts in tribology.  Now tribology is the science of wear and surfaces and friction, not just in orthopaedics but in things like marine engineering, aerospace, so there's a group of experts who have specific experience in dealing with mechanical failure.  We're not just looking at the follow up of patients clinically but we're taking the implants that we remove from the patients and subject them to a battery of tests to see why they might have failed and the patterns of failure.  Looking at hundreds of patients one hopes to be able to see patterns of why things might have failed and not.
Porter
It would seem strange that that wasn't already being done, that the manufacturers, themselves, would have an interest in seeing the hips that you were removing that had failed prematurely – were they not sent back to the manufacturers for some form of assessment?  One can imagine in the car world that if gear boxes were failing early that they would want to see them back to find out what they were doing wrong.
Latham
Well some of these issues have been around in orthopaedics for many, many years but it's really only with the introduction of these types of devices that we've seen failures in such large numbers.  The way that the implants are tested, there are certain standards that the implant manufacturers have to adhere to in terms of testing these devices but new products are brought in and the tests that are in place for some devices might not be appropriate for those new materials and patterns of joint replacement and that's one of the problems we're seeing at the moment that the testing infrastructure may not be appropriate for all the new materials that come in.  And so we're really at the forefront here of trying to deal with this problem.
Porter
This is obviously early research but have there been any surprises so far?
Latham
One of the big surprises that we've seen is the way that the hip replacements fit together, we're seeing corrosion and damage inside the head of the hip replacement, where it fits on to the stem.  And although that's been seen over the years intermittently we're seeing a lot more problems than would have been anticipated when they were brought to market.
Porter
So your aim would be to find out why that's happening and what we can do in terms of design to stop it happening in future?
Latham
Yes, by looking very critically – I mean it's a bit like a crash investigation of an aeroplane, you piece together all the bits and pieces of the crash, look at the information that's available to you and try and work out forensically why that happened, so that the whole process can be looked at and similar events stopped in their tracks.
Porter
Rather than just chuck the failed hip in the bin and put a new one in and hope that the next one's going to be better.
Latham
Exactly, it's very important to learn from failure because only by leaning from failure can we inform the whole process of design and manufacture in the future.
Kay
I mean many hips that are revised that are taken out of patients are thrown away but that tends to be the older type of hip replacement where we understand how they perform.
Porter
Professor Peter Kay is National Clinical Director for Musculoskeletal Conditions and Consultant Orthopaedic surgeon at the Wrightington Hospital in Lancashire.
Kay
Many of the newer hips that are on the market, that's not completely true, those hip replacements are sent to centres that do want to study them.  Many companies do actually take implants back again and in fact the European legislation states that if an implant does fail early it should be returned to the manufacturer, with the patient's consent, so it can be analysed.  Well the institution I come from –Wrightington – when John Charnley invented the modern day hip replacement he had a contract with his first 500 patients that those joints would be returned to him so he could study them and we still even now get telephone calls, often from relatives when their mother or rather have passed away in their '90s, to return the implants so they can be analysed.  But I think the work that is being considered at Southampton is excellent – the idea that we bring together people from many different specialities within academic sciences and study failure is a really important way forward.
Porter
Concerns do centre around the newer types of implants, particularly as Mr Latham was referring to there that actually the initial appraisal of these products isn't necessarily as tight as it could be, that some of these are piggy backing on previous technology that went before them.  So it's even more important that we keep a close eye on them, is it not?
Kay
It's absolutely true to say that we have seen some failure of newer types of joint replacement more recently.  And questions have been asked about the regulations that allow new implants on to the market.  This isn't just in the United Kingdom, this is across the whole of Europe and across the world.  And what we have seen are some implants that have been introduced that have failed early.  We have two bites at the cherry to get this right.  Firstly, we obviously don't want a hip replacement to be put on to the market unless we know it's going to be successful and that depends on there having been clinical studies or a lot of mechanical testing before something's released.  Now that can never be perfect, there have been calls to tighten up the process whereby new implants are introduced into the market.  And the second bite of the cherry is to follow those up more closely.  And one of the pieces of work I've been doing is a project called Beyond Compliance, bringing together all the stakeholders, bringing together the MHRA – our regulatory agency – and the British Orthopaedic Association Hip and Knee Society and industry so we can follow up joint replacement much more closely when it's introduced and can detect failure earlier and react more quickly making sure that all those implants that are removed are sent off to the laboratory so they can be studied in detail.  I think we do need to be careful about introducing new technologies, we need to understand the materials and the mechanics of what we're doing and from the point of view of the work that Southampton are proposing I think it's very interesting to try to understand how patients might react differently to the same implants that are put into them.  And I think across the whole of medicine the idea of bespoke medicine, not just implants but drugs that are particularly targeted for a specific patient is a very interesting piece of work for the future.  But it is quite a long way off as yet.
Porter
Professor Peter Kay talking to us from his office. And you will find some useful links on our website – including one to the National Joint Registry which was set up in 2002 to monitor the performance of hip, knee, ankle, elbow and shoulder implants. Go to bbc.co.uk/radio4 and click on I for Inside Health.
And do please get in touch if there is a health issue that you would like us to look into – you can write to us @bbcradio4 including the hashtag  insidehealth or e-mail insidehealth@bbc.co.uk.
Penny Rutherford e-mailed to ask about temporal arteritis - inflammation of the artery over the temple that supplies blood to the eye, and which causes headaches.  But, as with many cases of temporal arteritis, Penny's problem started with pains in her muscles – a related condition called polymyalgia rheumatica which mainly affects middle aged and elderly women. And things soon took a turn for the worse.
Rutherford
Well in about January last year I started to get aches and pains but particularly in my shoulder and I put up with it for a while, then I went to the doctor who concentrated on the shoulder and it didn't really get better and I kept going back.  And eventually she referred me to a rheumatologist but before the appointment came up I got terrible double vision in one eye but it went after five minutes and I thought well it's stress or something and then the next day I actually couldn't see from that eye, also for five minutes, so I phoned 111 and they told me to go straight to A&E within an hour.
Porter
And what did the doctor say to you when you got there?
Rutherford
They did a blood test and eventually said they thought it temporal arteritis and gave me some steroids. 
Porter
And it was important that you got those steroids?
Rutherford
Well apparently I could have lost my sight otherwise, yes, and my question is why did it take so long to diagnose – what was so hard about it?
Porter
A question we put to Raashid Luqmani, who's Professor of Rheumatology at the Nuffield Orthopaedic Centre in Oxford.
Luqmani
This can be very difficult to diagnose, presenting with a new type of headache may be difficult to distinguish between an ordinary headache – everybody has headaches – but the key about these types of headaches is that they're more like a pain than an ache and patients often point to the side of their head, often over the temporal artery itself.  Just at the front of your ear on your face you can trace this artery going straight up and it branches forward and then it branches up – it forks into two – and if they touch that area it can be tender.  The associated features that go with temporal arteritis can be a general feeling of not feeling right, the patient just doesn't feel themselves, they may be losing some weight, they may be off their food, they may even have had a bit of a temperature.  One of the cardinal features is a change in their vision and unfortunately about 20%, that's two out of 10 patients, who have temporal arteritis are at risk of losing sight and that can happen very quickly, it's really a medical emergency.  And so it's very important to try and diagnose this condition as quickly as possible and so we can treat it as quickly as possible.
Higginson
My name's Ann-Marie Higginson.  I was having coffee with a friend one day and my jaw began to ache.  Anyway a few days later I started to have a headache and obviously if you go to the doctors with a headache this is something that they're seeing all the time – a headache is a symptom of so many illnesses.  So I mean I wasn't surprised that they really couldn't identify it to begin with and suggested various conditions.  I saw two doctors who both said that it was sinusitis.  In the meantime another doctor had taken a blood test and I was at home one day because I wasn't feeling too well and I was upstairs and a note was pushed through the door from the doctor and it said please contact the surgery immediately.  And when I did speak to the doctor she said well we've identified that it's temporal arteritis and I thought she said arthritis.
Luqmani
Some of the clues to diagnosis come from some of the less common features that can occur, such as pain in the jaw, and it's a bit odd if you've got a headache and then suddenly when you're eating your dinner it starts hurting every time you chew.  Once the pattern of headache and/or a bit of visual disturbance and/or jaw pain are occurring then it's much easier for the GP to see through.  But if you've got a patient who's just got the headache and doesn't have any other of the associated features, and that's unfortunately more common, it can be very difficult.  And some of the patients we see may have had symptoms for two or three months, during which time they could easily have lost sight.  So it's really very important that we get on top of this diagnosis as quickly as possible.
Robinson
My name is Olive Robinson.  I'm 84 years old.  I had had a headache for five days above my left temple and it was persistent and it was a feeling of pressure but it was only in one restricted spot and it remained there all the time – it was there when I went to bed, it was there when I woke up and it was there all day.  And I thought it was a sinus headache and thought I'd better see my GP after five days.  So I went along to see him and bless him he was on the ball.  He was absolutely spot on.  He came and felt my temple and said – I can feel no pulse.  So he went straight to his desk, picked up the telephone and flung casually over his shoulder as he did so – I've got to act quickly because otherwise you could go blind.
Luqmani
There's an inflammatory process that's invading the artery and causing the artery to swell up and for it to block in the middle, because the artery wall becomes swollen all the way round, so the blood can't flow through it and so there would be no pulse to feel because the pulse obviously depends on there being flow through the artery.  And eventually the blood vessel itself will block off because the whole artery will become one great big swollen mess.  And those are the kinds of patients that we would worry about having some threat to the circulation to the back of the eye which would then cause the loss of vision.
What's causing it is a very good question.  We do understand a little bit about the way in which the inflammation occurs, the cells that invade the artery are well defined and the chemicals that orchestrate this whole process of inflammation are well understood but we don't know who the conductor is, we don't know why it is that this is happening.  It's possible this might be some aberrant drive to try and fight an infection, it might be there's something in the artery that the body decides is wrong and it's trying to attack it but this is very much the body attacking itself – it's an autoimmune condition, the immune system is misbehaving.
Higginson
They decided I'd better be put straight on to steroids, 60 milligrams a day, and life was never the same.  Twenty minutes later no headache – wonderful.  But my sleeping pattern was totally destroyed and I was lucky to sleep more than two and a half hours a night for about a month to six weeks.  You had to put up with the weakening of the muscles in practically every limb.  The curious feeling of not quite knowing who you were, it's a very odd feeling.  You lost sight of yourself.
Rutherford
I'm on a steadily reducing dose of steroids now.
Porter
How quickly did it take for the steroids to kick in?
Rutherford
When I had the dose in the hospital it was like magic because when I got – by the time I got home I could climb the stairs much more easily, I just felt so much better.  And within a couple of days all the aches and pains had completely gone.  So it was amazing.
Porter
You felt a new woman?
Rutherford
I really did yes, plus they make you pretty buzzy as well.
Porter
Go back right to the beginning and tell us what the first signs of trouble were, looking back now?
Rutherford
Well I got achy legs and hips and this shoulder but the shoulder was the worst but I did have aches and pains all over my body, which slowly and steadily got worse.
Porter
What sort of things was it stopping you doing?
Rutherford
Well it made it very hard to go up and down stairs, made it hard to get out of bed, made it hard to do – bend down, do ordinary everyday jobs and I was very tired as well.
Porter
With the benefit of hindsight Penny was showing all the symptoms of the related condition polymyalgia rheumatica.
Luqmani
Some studies show that up to two thirds of patients with temporal arteritis actually also have polymyalgia rheumatica but they didn't tell anyone about them, or if they did it wasn't properly interpreted because it's such a vague non-specific set of symptoms.  So these patients would wake up very stiff, maybe spend two or three hours trying to loosen up and then maybe by the afternoon or the evening they start feeling better, they can start moving around.  They might have even changed their lifestyle so that they don't need to rush around in the morning and that's the difficulty for polymyalgia rheumatica – we don't have a diagnostic test, we don't have an easy way of distinguishing the aching from polymyalgia rheumatica from the general aching that patients suffer from lots of other conditions.  Some of the patients that we've seen in this hospital have experienced exactly that kind of phenomenon where it's taken quite a while for the polymyalgia diagnosis to be suspected or thought about but the penny drops when suddenly they get the temporal arteritis and then you backtrack and realise that all that's gone before actually links to what's happened now.
Robinson
Over a year later I'm beginning to get glimpses of myself again and thinking good, good I still exist and my 16 milligrams of steroids have been reduced very, very gradually.  So in another six months' time, hurray, I think I might be off them altogether.  And indeed I do feel a great deal better and I do not want to go through the experience again.
Porter
I am not surprised!
And you will find more information on the diagnosis and treatment of polymyalgia rheumatica and temporal arteritis on the Inside Health website at bbc.co.uk/radio4.
Another listener was amused by our coverage last week of Sir Michael Parkinson's suggestion that not being able to pee against a wall that was two feet away was a sign of prostate cancer – it seems Roger has been struggling for years:
"If this were true," he writes, "I would have been suffering from prostate cancer for the past 20 years. Which to the best of my knowledge I haven't!"
Now, from urinary stream – to urinary stones. Last year some 80,000 people in the UK were admitted to hospital because of kidney stones, and that number is set to increase by 5% again this year if recent trends continue. To find out more I went to see Bhaskar Somani, Consultant Urological Surgeon at Southampton General Hospital.
Somani
Kidney stones will happen to one in 10 of us in our lifetimes, so it's a fairly common problem.  And there's been an increasing prevalence in the last 10 years.  So the overall incidence has gone up by almost 60%.
Porter
So one and a half times the number you were seeing 10 years ago?
Somani
That's absolutely correct.  It relates to a few things – our diet, our lifestyles have changed, we are perhaps not drinking enough fluids, we are all becoming more obese and all this relates to more kidney stones.
Porter
What sort of age are they likely to run into trouble – what are the youngest patients that you're seeing with stones?
Somani
I mean I operate on paediatric kids' stones as well, so the youngest I've seen is two years old.  But average age – it's a working age group.  Typically they will have sudden onset of severe pain in the back or in the loin, they can also have fever or associated pain coming down the abdomen, they may or may not have some blood in their urine, they may or may not feel unwell.  And usually they can't keep still – they'll be moving around and they'll be finding it very difficult to actually control the pain.  And sometimes I have had patients have said it's worse than childbirth actually.
Brown
My name's Lorna Brown and it was about seven years ago, I was on holiday at Euro Disney in France with my husband and my son, we were all in bed asleep and I suddenly woke up at about two o'clock in the morning with intense pain, the worst pain I'd ever known.  I was pouring in sweat, I had no idea what was wrong with me, even though I'm a nurse.
Porter
And where was the pain?
Brown
The pain was in my back and my lower abdomen.  I always liken it to the fact that I've had a child and it was far worse than childbirth, it was the worst pain I'd ever experienced.
Porter
You're a nurse, what did you think was going wrong?
Brown
I had no idea what it was at that point, I tried getting in and out of hot baths, everyone else was still asleep in the hotel, I tried painkillers, I tried everything and the pain got worse – I couldn't get away from it, I was on my hands and knees on the floor.
Somani
We have two kidneys in the body, both the kidneys are connected through kidney tubes or ureters to the bladder, so the kidneys are the filtering mechanisms of our body, they filter out waste products.  Kidney stones usually are either in the kidney itself or in the kidney tube – that's the tube connecting kidney to the bladder.  And it's when the stones are on the move or when they're trying to move but they're stuck in a particular position and what it causes is a bit of back pressure to the kidney and as it's trying to move out it causes a lot of pain.
Porter
And why are stones forming within the kidney?
Somani
Most stones form because there's an imbalance of chemicals or electrolytes in the urine.  Either there is a lack of enough water filtering it out, so perhaps because they're dehydrated, or there's imbalance in the salts that precipitate forming crystals either in the kidney or in the kidney tube.
Porter
So effectively what we're getting is this is a sort of scale that you might notice on your kettle or your tap that's forming inside the kidney system?
Somani
Yeah I mean you could say that, it's a good analogy, yes.
Brown
I thought I drank a good amount of water but I would drink a litre, go to work, drink virtually none during the shift and then come home and drink two litres, so I now have a drink each hour rather than just drinking a couple of times a day.
Porter
Because it's no good drinking a load and then going for a pee half an hour later, you want to keep a constant flow of urine throughout the day.
Somani
What they recommend is because you can't always measure how much you pass out you should form about two litres of urine every day but of course you can't measure it, so the only way to know is how much you're drinking – that is in our hands.  So if you drink up to two litres of water and stone formers need to drink a bit more.
Porter
What about the colour of the urine, is that a useful guide?
Somani
If it's yellow it's quite concentrated, if it's white or just white or pale then it's fine.  The feeling is that we should have high fluid intake, low salt and low red meat or low animal protein in the diet.  That's the best diet.  And then there are certain types of green leafy vegetables, like spinach, beetroot, rhubarb and so on, which have got higher proportion of oxalate in it.  So the calcium oxalate are two chemicals that bind to form stones, so they should be balanced diet and then you'll be less likely to form stones.
Porter
What happens if you've got a family history of mum or dad has had stones does that mean that you're more likely to get them?
Somani
Our data from Southampton suggested that most patients who had – about a third of them – had a positive family history of stones.
Porter
So if mum or dad have got stones get drinking.
Somani
Yes.
Porter
Urologist Bhaskar Somani
Just time to tell you about next week when I will be in Oxford finding out why diabetes is becoming more common in pregnancy, before heading off to Cambridge to learn more about the latest developments in treating Crohn's disease.
ENDS